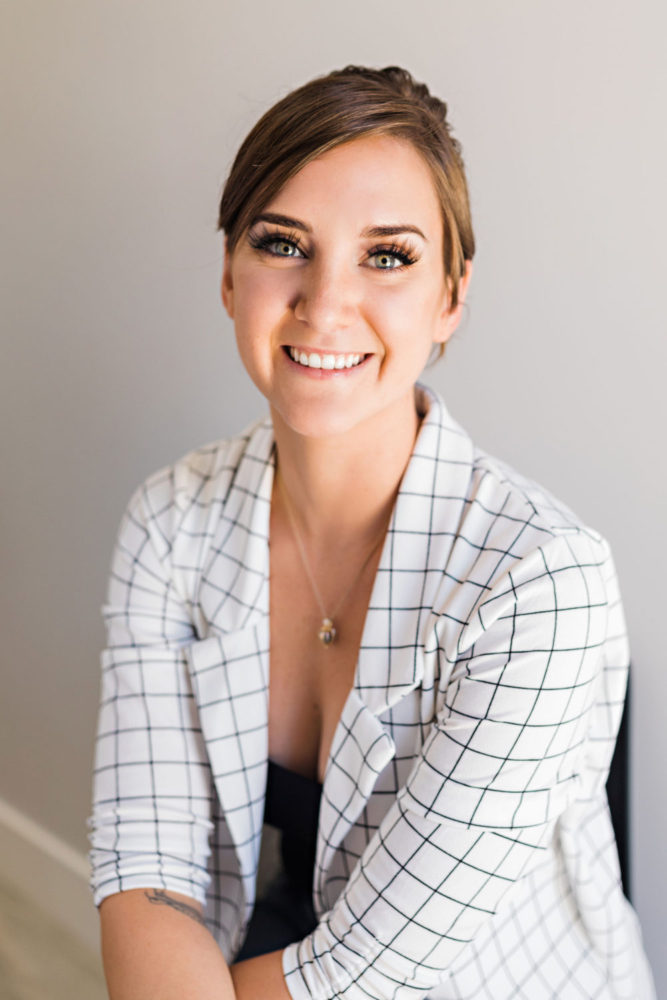 Married/Single: Married
Kids: One son, Silas, who just turned 5!
City you live in: Anthem, AZ
A typical day in my life includes… morning coffee, dropping my son off at kindergarten, and heading straight to my skincare studio for a day of facials and waxing!
I was born… & raised in Wisconsin, but have lived in PHX almost 4 years now
My favorite thing about Arizona… the winters – they feel like autumn back home in WI, but last way longer!
I'm listening to… Diplo Presents Thomas Wesley, Chapter 1: Snake Oil (a country/EDM/pop album, which sounds crazy when you say it like that but I promise it's a vibe!)
My family… is my everything. I have the most supportive husband in the world!
If I could have dinner with anyone, it would be… my grandmother. We used to have dinner every Wednesday night, and since she passed away last year, I'd give anything for one more Wednesday night with her.
One thing I cannot live without… cinnamon Altoids 😅 I eat them like candy!
When I was younger, I wanted to be… a racehorse jockey. I wound up being 5'9" so that dream went out the window! 😂
I'm inspired by… so many people. Raya Schwartz of Flirt Wax Bar in Tampa. Mackenzie Trachuk of The Wax Room in Surprise. Carrie Green, founder of The Female Entrepreneur Association. My own mom, my personal hero and lowkey badass human being.
The one person who motivates me is… my husband. He keeps me going on my bad days, is my voice of reason and my biggest supporter. I don't know if I could run my business without him.
If I could change anything in the world, it would be… how many kids suffer with cancer & other illnesses every year. As a childhood cancer survivor, it's something I've always felt strongly about.
The perfect day would be… sleeping in, waffles, sunshine, Packers football, and puppy snuggles
My first job was… at a call center where people would call to order gift baskets out of a catalog. This was before the rise of the internet!
My favorite escape… is going out to ride my horse.
My life… is unpredictable, but I kind of like it that way.
I'm currently working on… my Starbucks addiction. I'm down to once a week!
Always… wear SPF!!! Yes, every day. Yes, even if it's cloudy outside. Yes, even if you don't burn. No, the SPF in your makeup does not count. Yes, I'm being serious!
Never… put coconut oil on your face!
Favorite Quote… "It began as a mistake." – Charles Bukowski
Biggest Dream… To own a full-service wax & skincare bar with 4-8 employees!
My Pet Peeve(s)… "all of the sudden" and "supposebly"