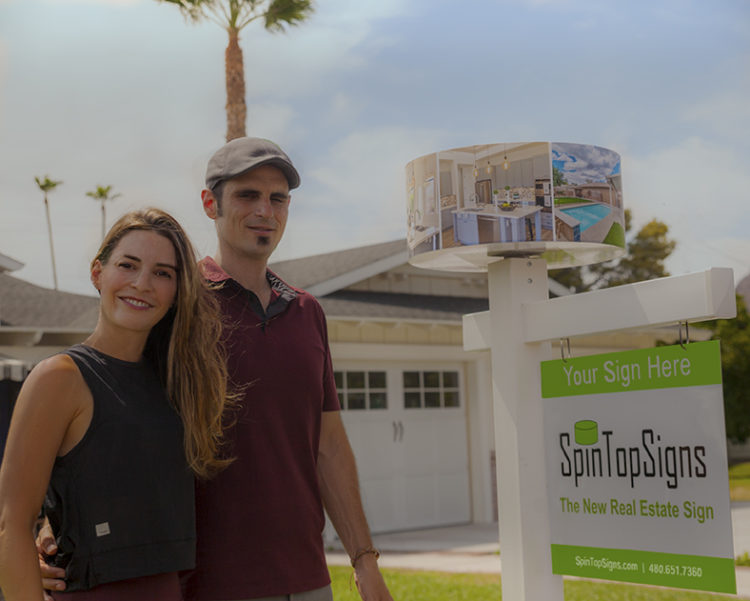 Name: Erica Greenberg
Facebook: https://www.facebook.com/spintopsigns
Instagram: https://www.instagram.com/spintopsigns
Website: www.SpinTopSigns.com
Age: 37
Title: Co-Founder of Spin Top Signs
Married/Single: Married (to Zack, the other Co-Founder)
Kids: 2
City you live in: Phoenix
A typical day in my life includes… at least three breakdowns from various members of my family as we try (very unsuccessfully) to manage distance learning and grow our small business.
I was born… in Scottsdale.
My favorite thing about Arizona… is that almost our entire family lives here.
I'm listening to… voices in the abyss by Glitter Priest.  The artist, Brandon Lee, went to Metro Arts High School with me back in the day.
My family… is wonderful…in moderation. 
If I could have dinner with anyone… it would be my husband, without my children, which sounds reasonable enough but at the present moment takes an act of God.
One thing I cannot live without… is chai from Press Coffee.
When I was younger, I wanted to be… a singer.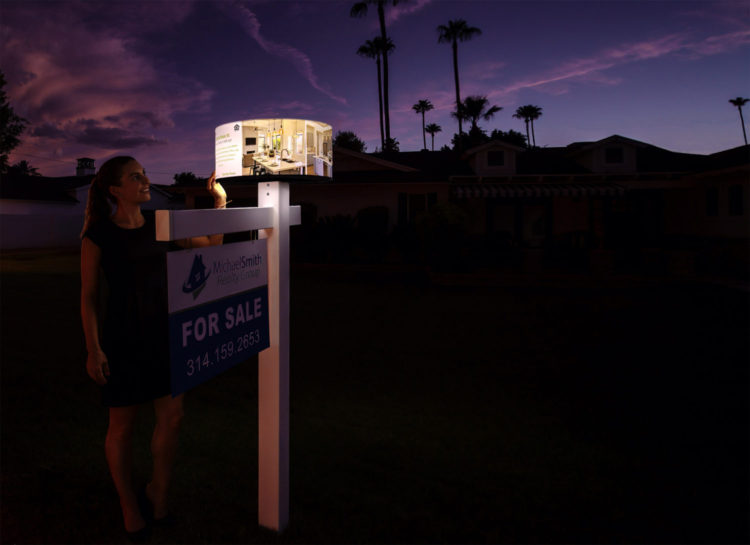 I'm inspired… by anyone who manages to successfully balance work and parenting.
The one person who motivates me… is my husband, Zack, who challenges me to take on endeavors that I might otherwise not think myself capable of.
If I could change anything in the world… it would be the immediate eradication of Coronavirus.
The perfect day… would be hiking Tom's Thumb, then stopping in for an acai bowl at Wow Wow Hawaiian Lemonade.
My first job… was in the bakery at AJ's Fine Foods on Camelback and Central.
My favorite escape… is camping in Flagstaff.
My life… is basically on hold right now, along with everybody else's.
I'm currently working on… ways to expand our business.
Always… smile and wave at your neighbors as you pass them.
Never… beat yourself up if you're struggling with something.  Struggling means you're trying, which is a success in and of itself.
Favorite Quote… "Success is my only motherf*cking option, failure's not"
Biggest Dream… is a life filled with travel, language and culture studies, and philanthropy.
My Pet Peeve… is when my kids leave wet towels on the carpet, leave empty granola bar boxes in the cupboard, leave the bathroom light on, throw their dirty clothes next to their laundry basket instead of into it, somehow dirty 12 cups a day, and take my phone without asking.  I could go on.
More About Erica Greenberg:
My husband Zack and I have always been interested in the real estate industry. I obtained my AZ real estate license in 2017 and received my first personalized "For Sale" signboard shortly thereafter. At that time, we pondered over the fact that real estate "For Sale" signage had remained exactly the same for countless decades, and thus began our quest to reinvent the real estate sign. 
The end result was the SpinTopSign, a creation that we are so proud of and excited to introduce to the world!