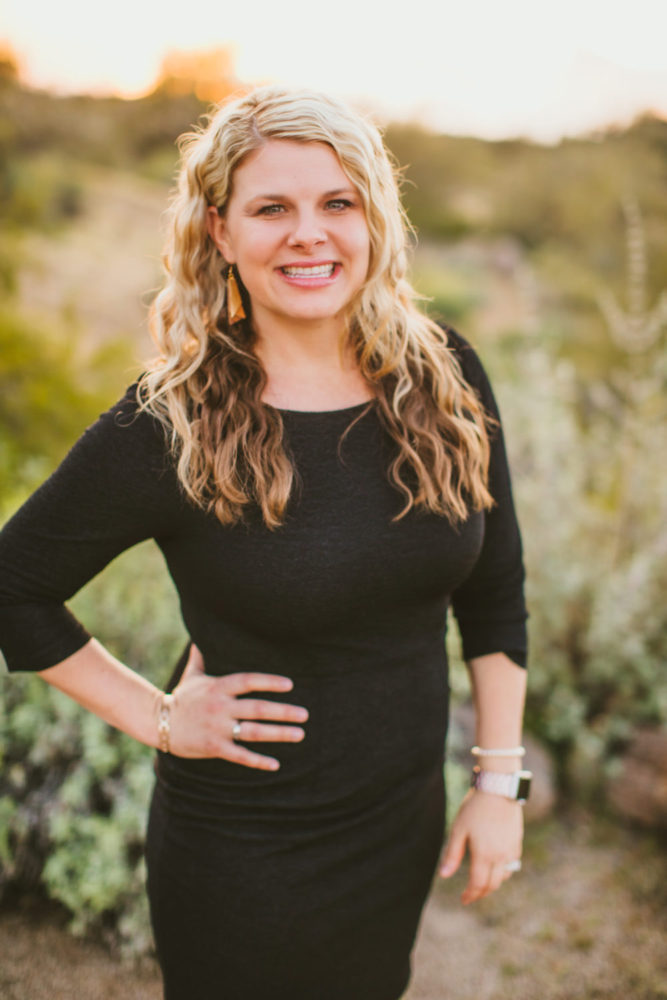 My day is like… organized Chaos, between being a wife, a mother to two kids, and running a business, my days are often full to the brim but they generally run like a well-oiled machine. Scheduling and practice makes perfect! 
I was born… right here in Arizona! I am a 3rd generation Arizona Native. 
My favorite thing about Arizona… the incredible weather, and mountains. 
I'm listening to… all the podcasts! Mostly about marketing, or entrepreneurs. I strive to learn something new each and every day.
My family… I have been married to my husband for 9 years and we have two adorable children, Ellie who is 5, and Eli who is 4. We love the outdoors, hiking, and exploring our incredible state, and traveling (when we are able).
If I could have dinner with anyone, it would be… my mom! She passed away when I was 13, I have so many questions I wish I could ask her.
One thing I cannot live without… bubble Baths! My go-to stress reliever is a nice soak- it is my ultimate way to decompress.
When I was younger, I wanted to be… a CEO, I loved playing office, so it is fun to see it come to reality! 
I'm inspired by… other Working Moms. It is incredible to see dynamic women working hard inside and outside the home. 
The one person who motivates me is… my sister Mindy. She is inspiring, incredible, and is chasing her dreams. She encourages me to continue to chase mine. 
The perfect day would be… spent outside with my family, exploring a mountain somewhere.
My first job was… a cashier at Taco Bell/KFC/ Pizza Hut.
My favorite escape… Telluride, Colorado. The ultimate town in the mountains.
My life… is imperfectly perfect, but I am feeling so very blessed to have an incredible family, and do what I love every day! 
I'm currently working on… a new project/initiative in marketing and looking to launch it in early 2021, so stay tuned!
Always… speak the truth, even if you mess up.
Never… stop working hard, and NEVER give up!