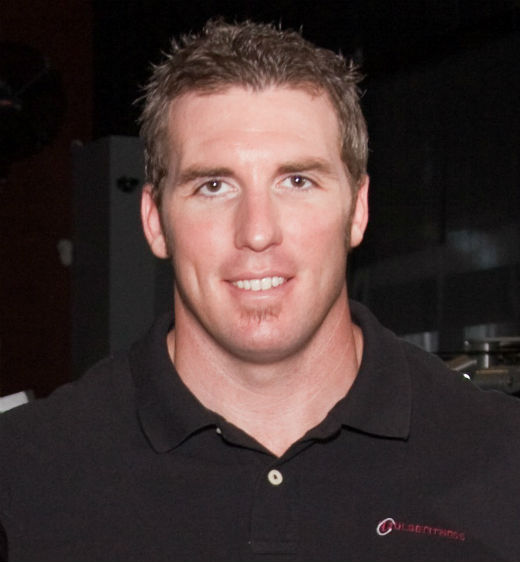 Name: Tim Lyons
Age: 34
Title: Owner, Pulse Fitness
Married/Single: Married
Kids: 1 Daughter 19 months old
Live: Scottsdale, AZ
I was born…
Danbury, Connecticut
My favorite thing about Arizona…
The Weather, I would rather be HOT than Freezing Cold
I'm listening to…
Solid Country Gold, Hank Williams, Waylon Jennings, Johnny Cash
My family…
Lives all over the US. Washington, Florida, Colorado, Arizona, Virginia, Texas.
One thing I cannot live without…
The Gym! I must lift heavy things.
When I was younger, I wanted to be…
A NFL player. I wasn't that good, so the dream ended.
I'm inspired by…
My Father. He is the smartest, most honest, hardest working person I have ever known
The perfect day would be…
Waking up at the beach, getting in a good breakfast, getting in a work out, catching a ball game, and ending it with a great dinner with family and friends.
My first job was…
When I turned 16 as a Bagger at Bashas' grocery store. They called it a Courtesy Clerk, but I pretty much was the grunt of the store.
My favorite escape…
Is getting in my truck with my family and dog, putting on some great music, rolling the windows down and taking a long drive off the beaten path somewhere
My life…
Gets better every day
I'm currently working on…
Plans to open up our second Pulse Fitness location!
My Pet Peeve(s)…
It's weird, but I hate it when I order an Iced Tea at a restaurant and they put little/no ice in the cup. It's an Iced Tea, ice that bad boy up baby!