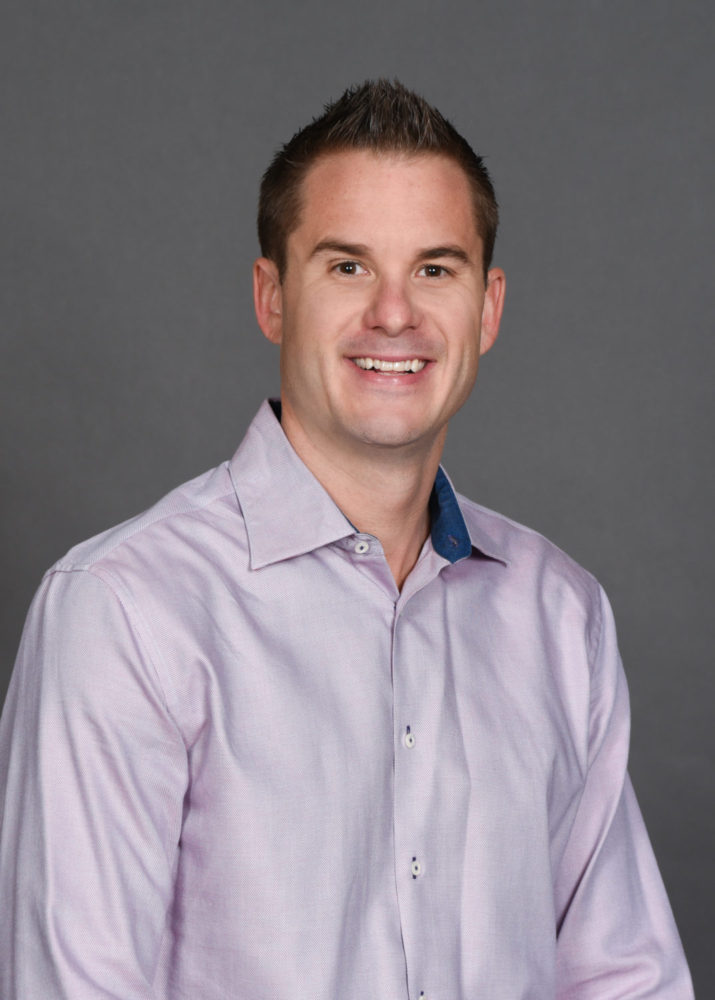 Name: Steve Miksta
Age: 37 
Title: CEO of Oppty Unlimited
Married/Single: Married to Dawn
Kids: Remington, who is 13 months old
City you live in: Phoenix, AZ
A typical day in my life includes…
wake up between 4-5 AM. Stretch, meditation, morning coffee, journal, and identify top priorities for the day. Focused Project Work. Daily Stand-Ups with Oppty Teams. The rest of the day is a combination of ensuring our projects are successfully moving forward and focusing on relationships with internal employees, customers, and prospective partners that might be working with Oppty.
I was born…
in Grand Rapids, MI on Flag Day (June 14), 1982.
My favorite thing about Arizona…
the weather and all of the easy places to go to within a 1-2 hour flight.
I'm listening to…
audiobooks, lots of audiobooks.
My family…
is incredibly supportive of me.
If I could have dinner with anyone, it would be…
Marc Benioff.
One thing I cannot live without…
technology.
When I was younger, I wanted to be…
a professional basketball player.
I'm inspired by…
people who have a big vision and big dreams.
The one person who motivates me is…
my son.
If I could change anything in the world, it would be…
for everybody to have access to the same amount of opportunity, allowing anyone and everyone to dream big and have the tools they need to succeed.
The perfect day would be…
get up before sunrise, complete morning routine on the beach, get in a workout, be outside most of the day, and end the day early where I can watch the sunset and spend time with my family, cook a nice dinner, nighttime reading and go to bed early.
My first job was…
caddie at a golf course back in Illinois.
My favorite escape…
the beach. I seem to be in Maui every time my life is going through a major transition.
My life…
is going to be one of adventure, travel, and enjoying life experiences with other people who are brave enough to dream big.
I'm currently working on…
finding 100 small business owners that have a big vision and helping them grow their business exponentially.
Always…
ask questions.
Never…
take no as an answer.
Favorite Quote…
"Life shrinks or expands in direct proportion to one's courage."
Biggest Dream…
to live internationally.
My Pet Peeve(s)…
anything inefficient… this includes emails being sent back and forth, waiting on hold (especially when not being able to talk to a human), waiting in line when there shouldn't be a line, and having to provide the same information more than one time. These are all examples of bad design or not valuing or respecting someone else's time. On that note, another pet peeve are people who do not take ownership of their own time or outcomes.
More about Steve…
Steve Miksta is the founder and CEO of the Phoenix-based tech company Oppty, which uses proprietary technology and processes to help small businesses better utilize Salesforce as an end-to-end platform, ultimately saving them time, money and increasing profits.
As a previous business owner who didn't realize the full capabilities of Salesforce, Miksta saw its potential, customized it and grew his mortgage origination business to over $50M in production and was in the top 1% of mortgage originators across the country. He is now partnering with other business owners to help them leverage this technology to see similar success.
When not helping clientele analyze and improve upon their tech processes and systems, Steve spends time with his lovely wife Dawn and their son Remington. Steve is also actively involved in the community as a board member of the U & Improved Leadership Foundation, member of the Executives Association of Greater Phoenix, and a past active member of the Phoenix 20/30 Club.
Click here to order a Trendsetters reprint.