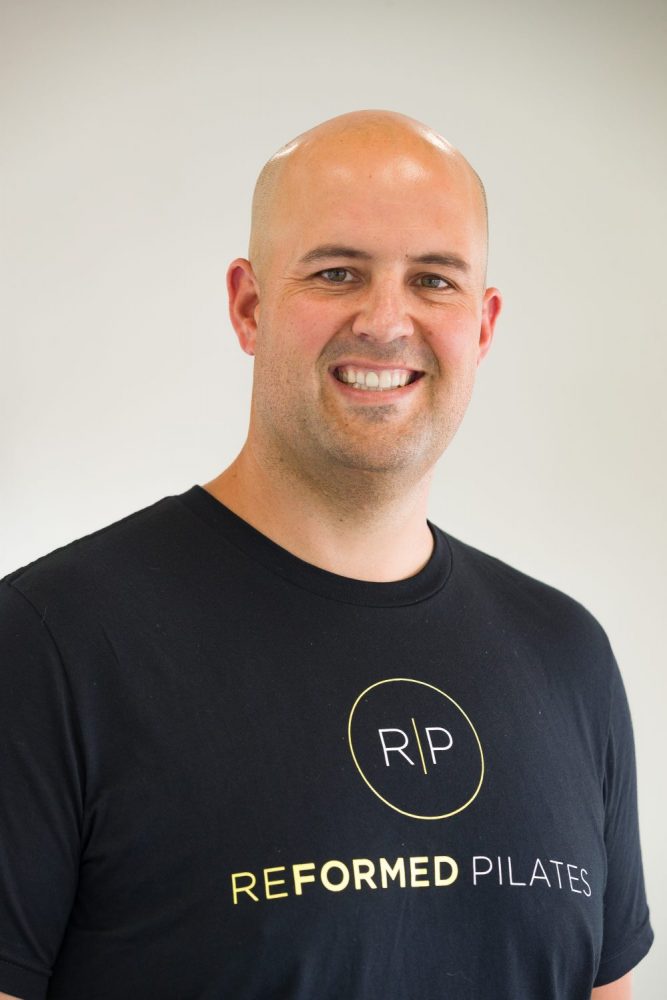 Name: Peter Morgan
Title: Co-Founder & CFO of Reformed Pilates
I was born… 
to ask why. I love to think about how and why people/ businesses act in certain ways.
My favorite thing about Arizona… 
the quality of life. We have culture, great outdoors experiences, fantastic restaurants, and great people. I lived in LA for 10 years after college only to ask myself why I didn't move back sooner.
I'm listening to… 
everything ranging from EDM & hip hop to podcasts about fitness & politics.
My family… 
means everything to me. I wouldn't be here without them.
If I could have dinner with anyone, it would be… 
Amazon's founder Jeff Bezos. He sure turned that selling books over the internet idea into something. All kidding aside, his idea of how to run a company is fascinating and we have tried to put a few of his ideas into place in our own ventures.
One thing I cannot live without… 
coffee. Two-three times a day, every day!
When I was younger, I wanted to be… 
a teacher at my alma mater, Brophy. I still have time so I might be able to pull that one off one day.
I'm inspired by… 
our clients and the work they put in day in and day out! The results we see and the stories we hear make all of our work worth it.
The one person who motivates me is… 
my sister Laura. We are constantly tinkering and trying to improve at everything in the business. I am my own harshest critic and she provides tremendous balance, which motivates me to push harder.
If I could change anything in the world, it would be… 
our political climate in the US and abroad. We can't come together if we can't even sit down for a conversation.
The perfect day would be… 
a morning hike on Squaw Peak, brunch at my favorite restaurant, Otro Café and riding bikes and bar hopping with friends on the canal in Arcadia and Central Phoenix.
My first job was… 
working at the Village at Gainey Ranch. The free membership so that I could play basketball during high school was quite the perk.
My favorite escape… 
is turning on a good comedy on Netflix. The cheesier the better (I'm looking at you Happy Gilmore)!
My life… 
is a work in progress. My goal at the end of it is to look back at all my decisions and be proud of what I have accomplished. There is always room for improvement but reminding myself that it is also ok to take a breather and enjoy the ride!
I'm currently working on… 
my relationship with food. I've struggled with weight my whole life and am constantly trying to improve each and every day on my habits and decisions.
Always… 
take time for self work. Whether its working out, carving out 20 minutes to read, meditating, etc. it makes such a difference in the long run.
Never… 
be ashamed of who you are.
Favorite Quote… 
"Never be afraid to fail."I can attest to some of our worst decisions will lead to some of our best long term results.
Biggest Dream… 
to have the capacity to give back in a meaningful way. I've been very fortunate with the opportunities I have been given and would love to be able to pass some of those opportunities along.
My Pet Peeve(s)… 
Sunday drivers. Ten years in LA traffic definitely shortened my patience!