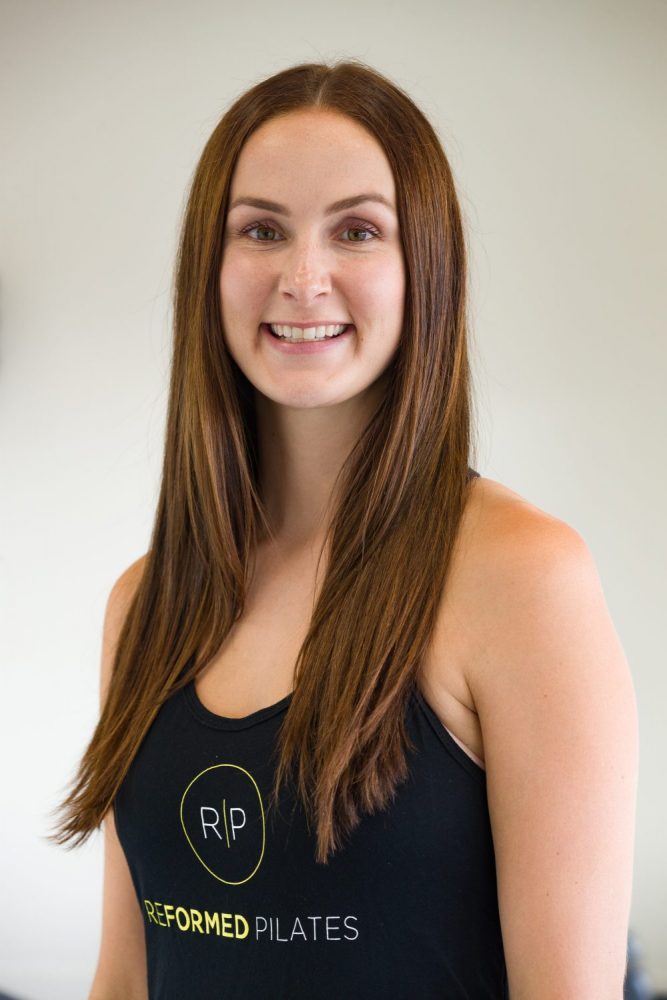 Name: Laura Morgan
Title: Co-Founder & CEO of Reformed Pilates
Age: 32
Married/Single: unmarried, but taken.
Kids: none.
City you live in: Phoenix, AZ 
A typical day in my life includes…
lots of meetings, coffee and pilates.
I was born…
in Phoenix, AZ on 12/12/1985. It snowed in Phoenix the day I was born, and given that I've never seen snow in the Valley I've always loved that. 
My favorite thing about Arizona…
is the quality of life. 
I'm listening to…
A Star is Born soundtrack. "That Arizona sky, burning in your eyes…" 
My family…
is everything to me. Some people think it's crazy that my brother Pete (Co-Founder & CFO of RP) and I have worked together for so long, but I couldn't imagine it any other way. I didn't talk until I was 2 and a half years old, and my mom always told me it was because Pete already knew what I wanted. He's been my best friend since birth, literally.
If I could have dinner with anyone, it would be…
Ron Swanson from Parcs & Rec (the actual character), because after a long day we all need a good laugh.  
One thing I cannot live without…
pilates. I'm a big believer that physical strength is mental strength, and my workouts give me sanity.
When I was younger, I wanted to be…
Carly Fiorina. I know it's crazy but it's true! As I've gotten older I don't agree with all of her positions, but as I kid I remember seeing her on CNN and telling my mom I want to do that. 
I'm inspired by…
Sheryl Sandberg, Hillary Clinton, Sophia Amoruso, my mom, to name a few…I'm inspired by all the women who've paved the way for me to have a seat at the table.
The one person who motivates me is…
my brother Pete.
If I could change anything in the world, it would be…
for women around the world to experience the same rights and opportunities that we do here in the States. We still have a ways to go, but it's important to reflect on where we've come from and how far ahead we are of so many
other countries. 
The perfect day would be…
spent boating while sipping a cocktail. Being on the water give me peace.  
My first job was…
working at the USC Bookstore my freshman year of college.
My favorite escape…
travel. Outside of my work it's my biggest passion. Taking yourself out of your comfort zone gives you such perspective on how fortunate you really are. 
My life…
is a perfect kind of crazy. 
I'm currently working on…
identifying our next RP locations. Our goal is to have 10 locations by January 2020. 
Always…
be kind.
Never…
be a hater.
Favorite Quote…
"You can't be that kid standing at the top of the waterslide overthinking it. You have to go down the chute." – Tina Fey 
Biggest Dream…
I'm living it.
My Pet Peeve(s)…
is people who don't take personal responsibility. You get what you give.