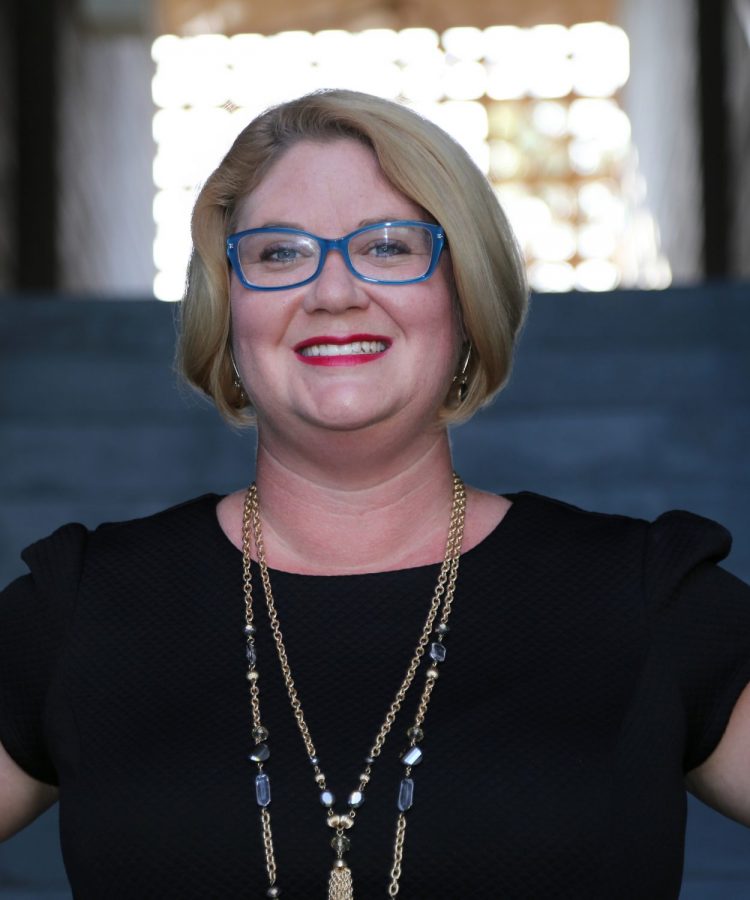 Name: Kristi Hall
Age: 44
Title: Author, Speaker, Founder of Conscious Connections
Married/Single: Married
Kids: No
City you live in: Phoenix
A typical day in my life includes…rolling out of bed at 7am, getting my first cup of coffee, writing for an hour, getting dolled up and meeting with future speakers and facilitators, walking my super cute Yorkshire Terrier Max Valentine, hosting leadership events and roundtables, chatting with my girlfriends, who I never run out of things to talk to about.
I was born…to parents who wanted me to be a nice Southern girl. Turns out I'm really different than them – they sometimes look at me like I'm an alien – but we love each other anyway.
My favorite thing about Arizona…is the sunshine and dryness. I had perpetually big hair in Texas from the humidity. Arizona is a good hair state.
I am listening to…a mixed tape from a friend of a friend in San Francisco. It's kind of modern folk meets women's empowerment. I listen to it over and over and it makes me happy.
My family…is comprised of a dear circle of friends (chosen family), my husband, dog, two cats and parents. My husband and I are both only children.
If I could have dinner with anyone, it would be…Oprah. I LOVE Oprah. She's my role model and her wisdom guides me personally and professionally.
One thing I cannot live without…my friends. I value them more than anything in the world and they make life sweet.
When I was younger, I wanted to be…a psychologist. But my parents insisted on business so that's what I studied in college. But I've always been a personal development junkie and have now built a business around my passion.
I am inspired by…powerful, authentic, smart women. As the dalai llama says, western women will change the world.
The one person who motivates me is…Oprah. She's built an empire and single handedly shifted the consciousness of the world by being herself. That's the way to live.
If I could change anything in the world, it would be…helping people do what they love profitably.
The perfect day would be…sleeping in, coffee over social media, breakfast on the patio of a fabulous resort with friends, an art film, a little shopping, a long nap, and hosting a dinner party for all my favorite peeps.
My first job was…at The Gap. I folded t-shirts and sweaters with a plexi-glass mold. I was required to wear only Gap clothing at work so I was decked out in denim with brightly colored sweater and matching socks with loafers. This was the 80s…
My favorite escape…is floating in the pool. It's a non-negotiable for me during the summer months. Totally zen and refreshing.
My life…is better than ever before. I'm watching my dreams unfold and it's pretty darn exciting. I'm often in awe of how sweet life can be.
I am currently working on…getting published in national publications, taking the stage on larger platform and expanding Conscious Connections to a second market.
Always…trust your intuition. No one has the answers for you but you.
Never…think anyone is better or has it easier than you. We all have our struggles and we're all brilliant, valuable and worthy. And everything is OK.
Favorite Quote…One day, you will realize it was you all along. Oprah Winfrey
Biggest Dream…to help shift the consciousness of the world through my vulnerability, transparency and heart.
My Pet Peeve(s)…people who constantly complain and don't do anything on their own behalf to improve the situation. People who don't take personal responsibility for their life.