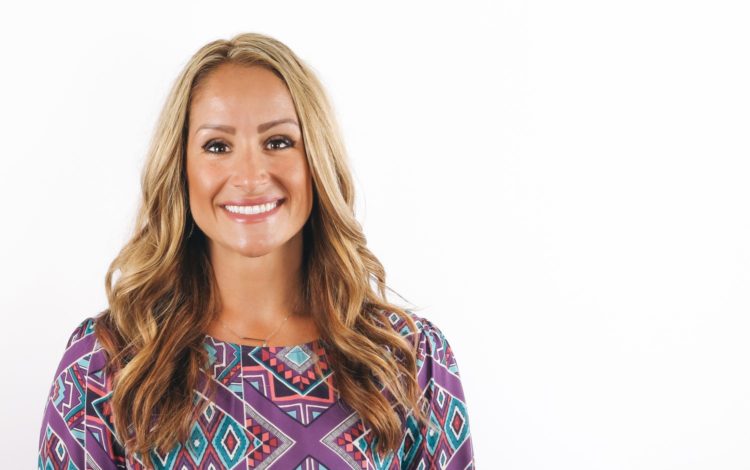 Name: Emily Barna
Age: 38
Title: Director of Marketing at boompromo
Married/Single: Married
Kids: 2: 10-year-old daughter, 8-year-old son
City you live in: Tempe, AZ
A typical day in my life includes…
a workout, a meditation, mom life balanced with work life, a glass of wine to close out the day.
I was born…
in Flagstaff, Arizona.
My favorite thing about Arizona…
I love being an Arizona native. I value having most of my friends and family nearby and knowing that I'm raising my kids and growing our business in such a strong community.
I'm listening to…
The Head and the Heart on repeat right now. But I love all music, from country to Top 40. Just no 80s rock.
My family…
is my why.
If I could have dinner with anyone, it would be…
Michelle Obama.
One thing I cannot live without…
ample sleep. I love sleep.
When I was younger, I wanted to be…
a journalist.
I'm inspired by…
humanitarians — people who dedicate their life to serving their community.
The one person who motivates me is…
my husband Zack. He is always working to be the best version of himself, and totally inspires me to work hard and live my best life.
If I could change anything in the world, it would be…
world peace and environmental protections and all of the grandiose desires. But I honestly would pay teachers more money. They are the unsung heroes of society!
The perfect day would be…
a long workout followed by brunch and games with my family. Games that I would win. I'm slightly competitive… 😉
My first job was…
managing baseball fields for the City of Tempe.
My favorite escape…
our annual vacation to Manhattan Beach — my absolute happy place!
My life…
is something that I am so grateful for. Every day, I thank my lucky stars that I get to live this life with such interesting and amazing friends.
I'm currently working on…
raising children that will be happy, healthy humans who contribute in a meaningful way to society, while supporting the growth of our business.
Always…
tell people how much they mean to you.
Never…
go to bed angry.
Favorite Quote…
my dad always used to say "Make it a good day" when he dropped us off for school. It is a simple quote, but one that I live by, because ultimately, we are all in control of our mindset each day.
Biggest Dream…
to live a healthy and happy life with my family.
My Pet Peeve(s)…
those who are rude to people in the service industry.