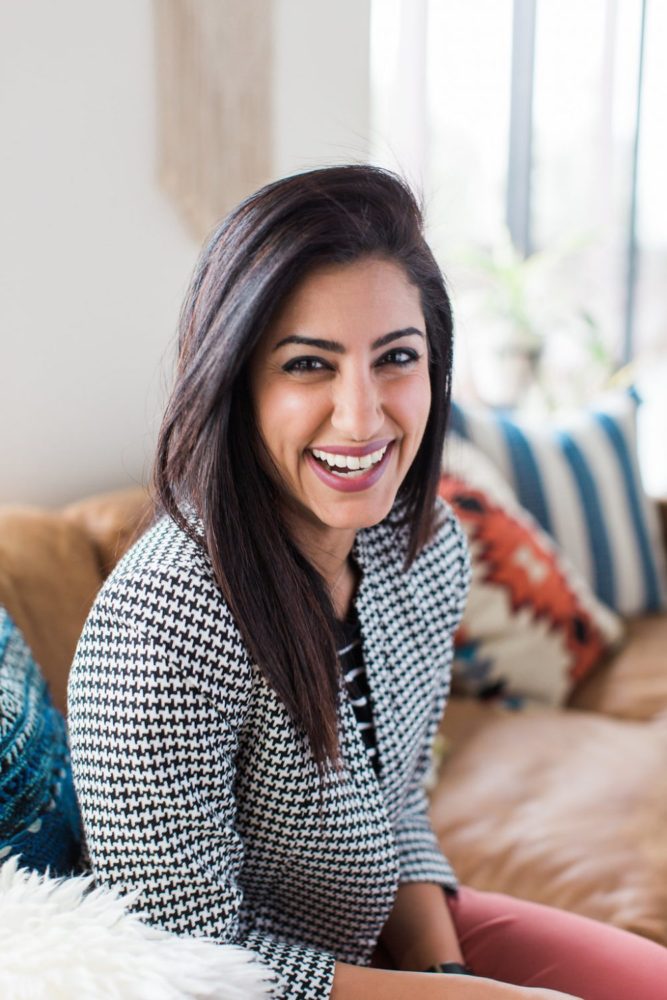 Name: Dala Al-Fuwaires
Age: 35
Title: Principal at FJI.DESIGN
Married/Single: Married
Kids: Some day
City you live in: Glendale, AZ
A typical day in my life includes…
waking up at 5:30am, filling out my "Five Minute Journal" of gratitude and intention, ask Amazon's Alexa to give me a news brief while I make my husband and I a cappuccino. I'm usually out the door by 7am for an hour-long commute to my studio in Old Town Scottsdale. My work day is always filled with exciting surprises but usually consists of designing, project planning, management, and accounting. I end my day with a gym session and a home-cooked dinner.
I was born…
in Kuwait and raised between Kuwait, Bahrain, and the UK.
My favorite thing about Arizona…
its growth! Having lived here since 2001, it's remarkable to see how developed and diverse our beautiful city has become.
I'm listening to…
almost everything, but the Gipsy Kings have a special place in my heart!
My family…
is my daily motivation.
If I could have dinner with anyone, it would be…
Anthony Bordain. He'd have the best travel stories to share and lots of wisdom to impart on a young and hungry (ha!) entrepreneur.
One thing I cannot live without…
self-discipline and determination.
When I was younger, I wanted to be…
an Architect.
I'm inspired by…
travel. I try to explore someplace new once a year.
The one person who motivates me is…
my grandmother, Amineh Ansari. She defied all societal norms and became the first female broadcaster to be heard and seen on Kuwaiti radio and television. I think of her when I'm faced with "perceived" limitations – if she can do it, then we all can!
If I could change anything in the world, it would be…
guaranteed universal education for all.
The perfect day would be…
traveling to someplace new and exploring through food, drink, art, and architecture.
My first job was…
receptionist at a spa in Kuwait.
My favorite escape…
Barcelona, Spain.
My life…
can be turned into an autobiography. One day…
I'm currently working on…
spending less time on social media and more time reading.
Always…
practice gratitude.
Never…
lie, cheat or steal.
Favorite Quote…
"In my life I've discovered that if I cling to the notion that something's not possible, I'm arguing in favor of limitation. And if I argue for my limitations, I get to keep them" – Gay Hendricks, The Big Leap.
Biggest Dream…
to take a year long sabbatical and explore the world with my husband, family and friends.
My Pet Peeve(s)…
food labels in my fridge that aren't facing forward.