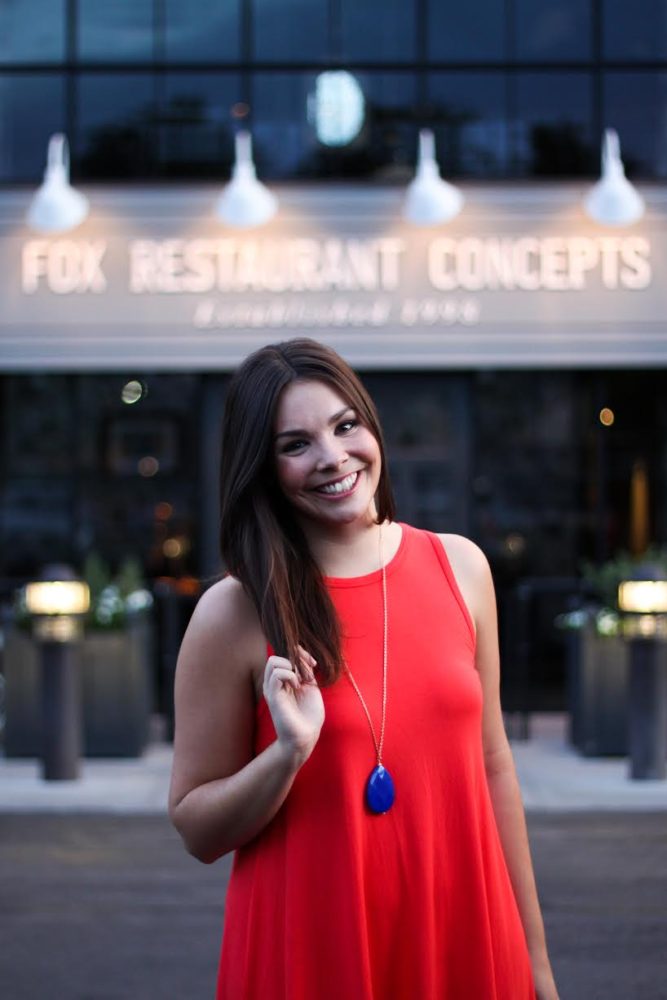 Name: Allie Marconi
Age: 27
Title: PR Manager, Fox Restaurant Concepts
Married/Single: Taken!
Kids: 2 fur babies. My new kittens Ringo & Riley
City you live in: Phoenix
A typical day in my life includes… if I'm not at the office, I'm either traveling to a new city for a restaurant opening or out and about for media segments or tapings. On a good day, I'll make it to the Madison Improvement Club for an evening yoga class before heading home to whip up a quick dinner.
I was born… right outside of Manhattan in Westchester County
My favorite thing about Arizona… the sunshine, and our rapidly growing food and drink scene.
I'm listening to… Mariah Carey Pandora station – the perfect combination of 90's rap and pop.
My family… will be moving to Arizona this year!
If I could have dinner with anyone, it would be… Ruth Reichl. She is one of the most famous dining critics – we would probably be analyzing everything the whole time. It would be amazing.
One thing I cannot live without… my Swell water bottle. I really can't stand room temp water, and this bottle keeps it chilled for 24 hours. Did I mention it also holds an entire bottle of wine?
When I was younger, I wanted to be… a restaurant critic and an actress.
I'm inspired by… strong independent women.
The one person who motivates me is… the people I work with. I strive to be better in every facet of my life everyday and so are those people around me. We are constantly building each other up.
If I could change anything in the world, it would be… for everyone to realize that no one is better than the next person. If someone is different from you and you don't understand that, it doesn't mean you are right and that they are wrong. We are simply different. Differences are beautiful. It's what makes us unique.
The perfect day would be… waking up naturally with no alarm clock, and then staying in bed snuggling with my two kitties and boyfriend until I get hungry for brunch. I would have a brunch al fresco because it would be a perfect 73 degrees outside. After that, we would take a quick cat nap before getting ready for the evening that will be filled with amazing wine, food, karaoke – all from the comfort of my home.
My first job was… at a snackbar in a country club in New Rochelle.
My favorite escape… my couch, the beach, Disneyland. I think that sums it up!
My life… is ever changing and I love it!
I'm currently working on… our first California opening of Flower Child. We will be opening in Santa Monica this June so it's coming up close!
Always… treat others how you want to be treated.
Never… forget to breathe.
Favorite Quote… "What if I fall? Oh, but my darling what if you fly?" – Erin Hanson
Biggest Dream… is to leave a positive impact on the world.
My Pet Peeve(s)… sharing straws with people. Specifically straws in like a milkshake or smoothie.