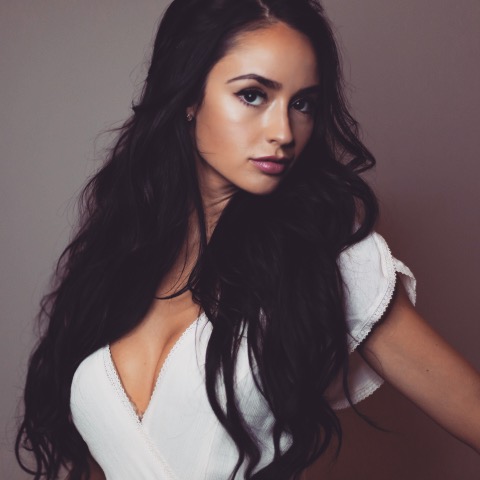 Name: Alexis Stetler
Age: 24
Title: Creative Marketing Strategist
Married/Single: Single
Kids: None
City you live in: Phoenix
A typical day in my life includes…
a lot of marketing and a lot of coffee. I manage a salon in Scottsdale and I do my own marketing for different businesses, mostly local. It's pretty constant. I can't remember the last time I was bored. I constantly feel the pressure to perform and learn.
I was born…
in Indiana. It was a good place to grow up but I had to leave after college.
My favorite thing about Arizona…
the sun! There are barely any cloudy days. I need the sun. It directly effects my mood.
I'm listening to…
GUD VIBRATIONS by NGHTMRE, SLANDER.
My family…
is the coolest. None of them live here though.
If I could have dinner with anyone, it would be…
Quentin Tarantino.
One thing I cannot live without…
my eyelash extensions. Go visit my girl @scottsdalelashes for a game changing look.
When I was younger, I wanted to be…
a fashion designer. A dancer. I'm pretty sure I wanted to be a lot of things.
I'm inspired by…
successful, motivational women.
The one person who motivates me is…
myself! I'm always trying to reinvent myself.
If I could change anything in the world, it would be…
less violence. More compassion.
The perfect day would be…
exploring a new city with my love.
My first job was…
I mowed all my neighbors yards 🙂 I fell in the pond once mowing one on the edge of the lake. I didn't mind it though – it was good money.
My favorite escape…
being creative, reading, writing, editing, whatever I can to let those expressive feelings out. 
My life…
is always evolving. I am constantly reading, reevaluating, introspecting, thinking. I'm quiet a lot of times. I like to observe.
I'm currently working on…
my blog. I've been trying to decide on my niche for forever and am finally coming to recognize my style and brand.
Always…
believe in yourself. Even if you don't feel like it. Tell yourself that you can do it. Keep telling yourself until you believe it. It works.
Never…
give up on your daydream. Even if others don't believe in you. Hard work and determination beats all.
Favorite Quote…
"Only the gentle are ever really strong" – James Dean.
Biggest Dream…
to own my own production company.
My Pet Peeve(s)…
slow drivers.