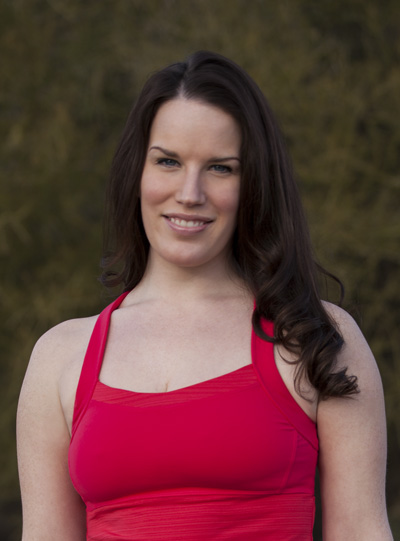 Name: Alexis Marsh
Age:  30
Title: Owner of Delta Pilates
Married/Single: Married
Kids: Just my fur-kids!
City you live in: Scottsdale
I was born…
to teach Pilates!  Ok, ok, I'm originally from New Jersey but have lived in MA, GA, and CA before settling here in Arizona.
My favorite thing about Arizona…
never needing an umbrella.  I love the beautiful sunshine here.
I'm listening to…
a little of everything – classic rock when I work, cardio dance music when I work out and relaxing spa style music while I teach to help my clients focus.
My family…
is a very fun bunch , we crack each other up on a daily basis.
If I could have dinner with anyone, it would be…
Joseph Pilates.  I would love to pick his brain and let him know how his method has changed so many lives.
One thing I cannot live without…
my fur babies, animal rescue is very near and dear to my heart.
When I was younger, I wanted to be…
a manicurist (so I told my 1st grade assembly during parent's day).
I'm inspired by…
everyone around me. 
The one person who motivates me is…
my husband – he is a successful entrepreneur and teaches me every day to dream bigger.
If I could change anything in the world, it would be…
the amount of calories in pizza and wine.
The perfect day would be…
a great Pilates work out followed by an afternoon at the spa and pool, topped off with a great dinner out at one of Scottsdale's premium restaurants with great friends and family.
My first job was…
a receptionist at a doctor's office.
My favorite escape…
Maui, without a doubt.
My life…
is very fulfilling.
I'm currently working on…
Delta Pilates all day every day.
Always…
live truthfully.
Never…
take things for granted.
Favorite Quote…
"That's why it's called a short-cut….if it was easy, it would just be The Way."
Biggest Dream…
own several successful Pilates studios and be known as the premiere Pilates destination for health and wellness in Scottsdale.
My Pet Peeve(s)…
grammar!  I am such a grammar snob and it will really ruin a first impression for me if someone uses incorrect grammar or makes spelling mistakes, especially in a business communication.