Title: Facial Plastic Surgeon
Married/Single: Married
Kids: 2 (with another on the way)
City you live in: Scottsdale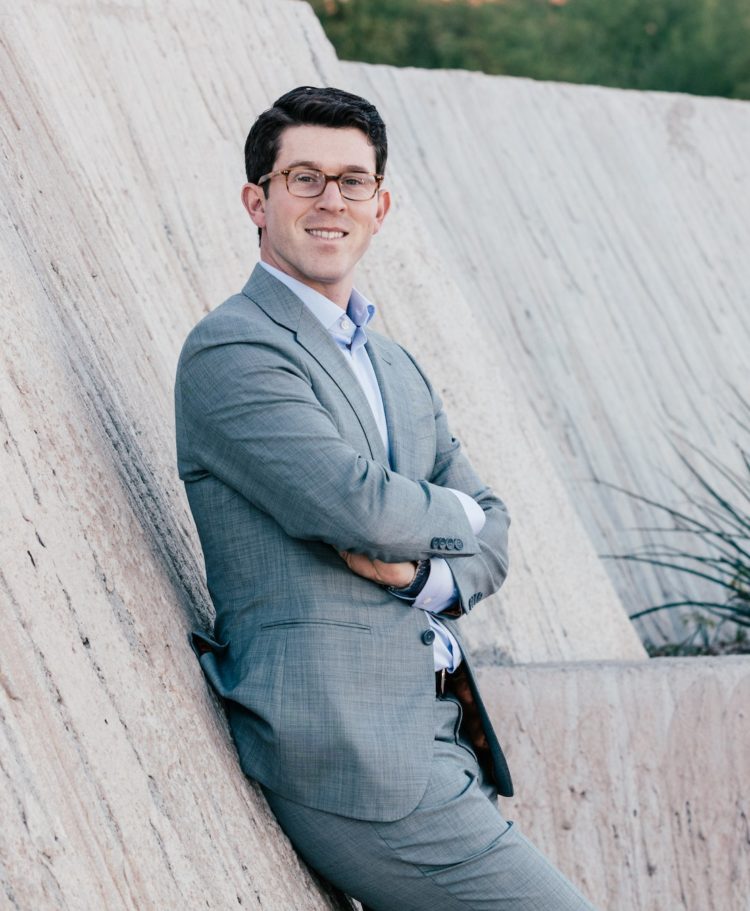 A typical day in my life includes… a 5 am wakeup. Peloton bike ride or run. Breakfast with the family. Then typically surgery in the mornings and office hours in the afternoon. Then try to be home by 5:30 pm for a few hours of family time!
I was born… in Toronto, Canada.
My favorite thing about Arizona… I love the heat in the Summer!
I'm listening to… Classic Rock! Rolling Stones, Beatles, Queen. I also like Taylor Swift and Ariana Grande.
My family… is the most important thing. Non-stop energy and laughter from the kids.
If I could have dinner with anyone, it would be… my wife. Only so much time in this world so let's spend it with the people we love.
One thing I cannot live without… my iPhone. I'm on it constantly (too much according to my wife!).
When I was younger, I wanted to be… a doctor (but I didn't know what type yet).
I'm inspired by… my father, who worked hard and built his livelihood for his family while coming from humble beginnings.
The one person who motivates me is… my patients, who place their trust (and their face) in my hands. Professionally, living up to their expectations is my single greatest motivation.
If I could change anything in the world, it would be… making the world a kinder place. Getting rid of bullying and unnecessary rudeness would help a LOT of people.
The perfect day would be… Snow skiing on the mountain with my family, followed by a home-cooked dinner and board games.
My first job was… A grocery store bagger at Albertson's when I was in high school.
My favorite escape… Reading! I love to read a good book, especially non-fiction about historical events or biographies.
My life… is defined by the relationships that I have with others.
I'm currently working on… becoming more accomplished with different cooking styles!
Always… appreciate the good things that you have in life every day. Because things can change in an instant.
Never… underestimate the impact that kind words can have on someone.
Favorite Quote… "Another Great Day."
Biggest Dream… Being a good role model and father for my children.
My Pet Peeve(s)… When people don't pick up after their dogs!
More About Sidney J. Starkman, M.D.:
Facial Plastic Surgeon specializing in cosmetic facial plastic surgery of only the face and neck. Our mission is to be a smaller-volume, specialized practice that focuses on the unique goals of every one of our patients.