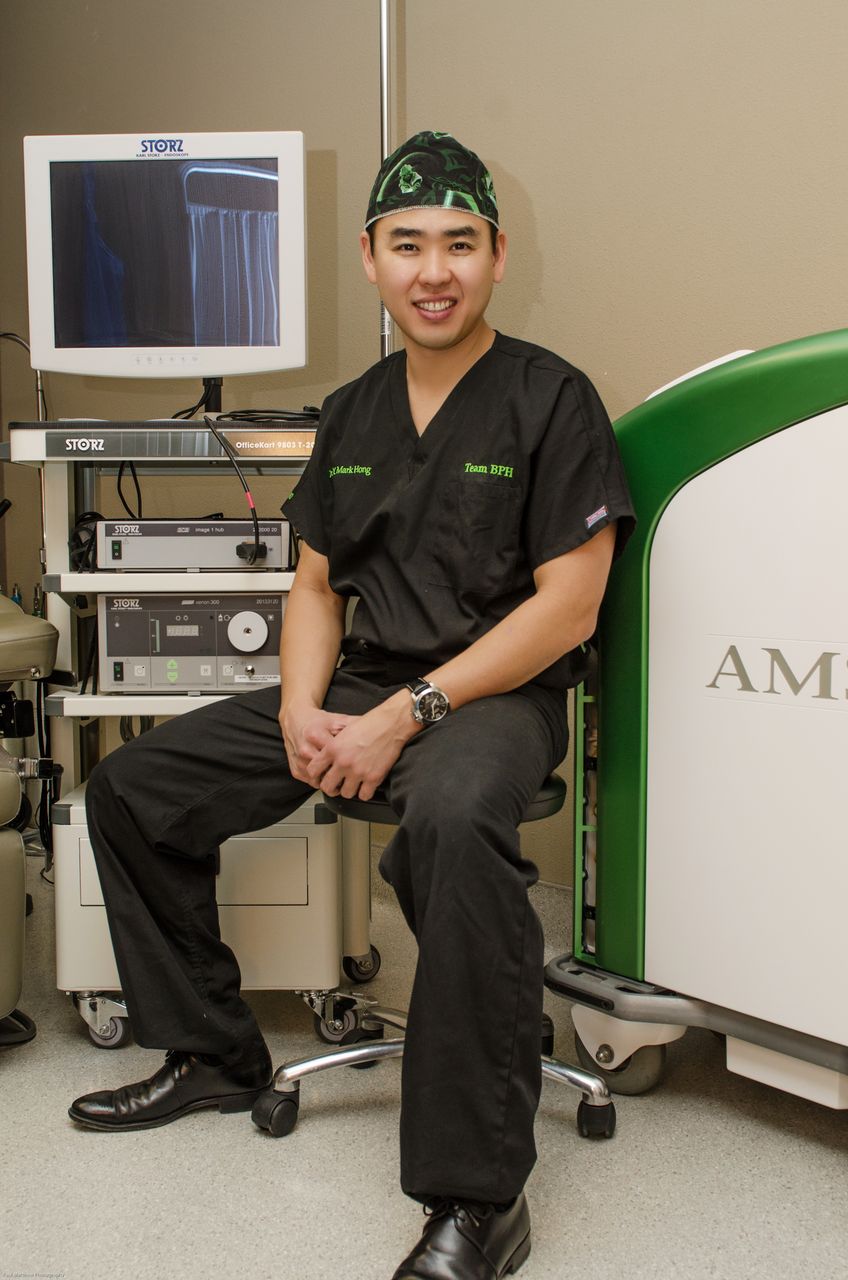 Meet Dr. Mark Hong he is a board certified urologist who specializes in robotic and minimally invasive surgery. He is one of the partners of Affiliated Urologists with two practices in Phoenix and Scottsdale.  Read how he finished these 20 sentences.

Name: Y. Mark Hong, M.D.
Age: 37
Title: Minimally invasive urological surgeon
Married/Single: Engaged
Kids: Can't wait
Live: for Today
I was born…
lucky, to have chosen my parents wisely.
My favorite thing about Arizona…
It's my childhood home. After many long winters trudging uphill both ways through the snow at Harvard, I will never take desert winters for granted.
I'm listening to…
my patients. Listening is the lost art in medicine and in life.
My family…
reminds me to live with humility.
If I could have dinner with anyone, it would be…
my great great grandfather. He led Korea's first international trade mission in 1883, met with President Chester Arthur and Thomas Edison and went on to become Prime Minister of Korea and modernize the country. All before his 30th birthday. I am clearly the lazy Hong of the family.
One thing I cannot live without…
purpose. A life without purpose is not a life worth living
When I was younger, I wanted to be…
a urologist. Just kidding. I think it's kinda weird if you grow up wanting to be a urologist. But it's the best kept secret in med school. Who else gets to cure cancer and talk sex with Grandpa in the same day? Keeps me young.
I'm inspired by…
passion – for life, for creativity, for meaningful contributions to our world.
The one person who motivates me is…
my fiancée. Haerina completes me.
If I could change anything in the world, it would be…
Phoenix Suns win the championship!  Paxson hitting the 3 to end Game Six, 1993 Finals still hurts.
The perfect day would be…
to cure Disease, ease Pain and broker World Peace…all before lunch.
My first job was…
delivering sandwiches to offices during the mad lunch rush. Making quick change was more pressure than performing robotic partial nephrectomy…put my Kumon math skills to the test!
My favorite escape…
is a great book. Currently on Banvard's Folly, the story of the greatest people in history you never heard of. They succeeded then failed spectacularly. Reminds me that life is a marathon, not a sprint.
My life…
's philosophy is defined by three principles: integrity, respect and compassion.
I'm currently working on…
changing the world, one innovation at a time, one prostate at a time.
Always…
stay thirsty, my friends
Never…
quit. (Except smoking)
Favorite Quote…
"Those who know do not speak loudly, and those who speak loudly do not know."
Biggest Dream…
to eradicate suffering and achieve lasting happiness
My Pet Peeve(s)…
is lack of personal responsibility for one's own health and happiness