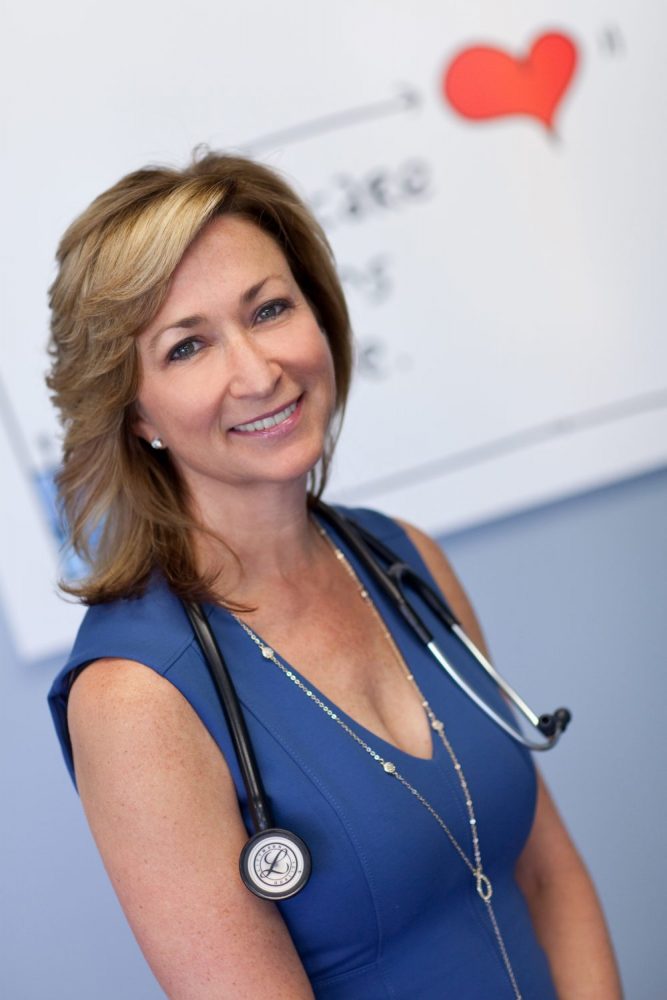 Name: Dr. Janice Johnston
Age: 54
Title: Medical Director and Co-Founder of Redirect Health/Arrowhead Health Centers
Married/Single: Married
Kids: 2 kids and a one year old puppy Riley (after B. B King)
City you live in: Phoenix
A typical day in my life includes…
spending time with patients, listening really well and coming up with solutions to getting the care they need!
I was born…
in Toronto, Canada.
My favorite thing about Arizona…
sunshine every day, awesome hiking, and amazing restaurants.
I'm listening to…
the Blues, currently jamming to Sugaray Rayford (Somebody Save Me) and Cristone Kingfish Ingram (Kingfish).
My family…
lives in Canada and I go back whenever I can for some butter tarts and Tim Horton's coffee!
If I could have dinner with anyone, it would be…
The Rolling Stones!
One thing I cannot live without…
music, it fills me up!
When I was younger, I wanted to be…
a doctor, ever since I can remember!
I'm inspired by…
those who have the ability to create.
The one person who motivates me is…
my kids, I want them to be proud of me!
If I could change anything in the world, it would be…
to have truly, meaningful access to affordable healthcare for anyone regardless of income.
The perfect day would be…
to exercise in the morning, make a major impact on a patient's life, lead by example, come home, and enjoy a really healthy dinner with a nice glass of prosecco!
My first job was…
working with my dad in a book warehouse, and even though I had to get up super early, I saved up enough money to buy a stereo of my own at age 14.
My favorite escape…
anytime I get to go listen to live music!
My life…
is super busy, crazy but I wouldn't trade it for anything.
I'm currently working on…
details for a family trip to New York City for Thanksgiving!
Always…
have something to look forward to!
Never…
dwell on the past!
Biggest Dream…
to make a huge impact on getting affordable access to healthcare to those the system just doesn't work for!