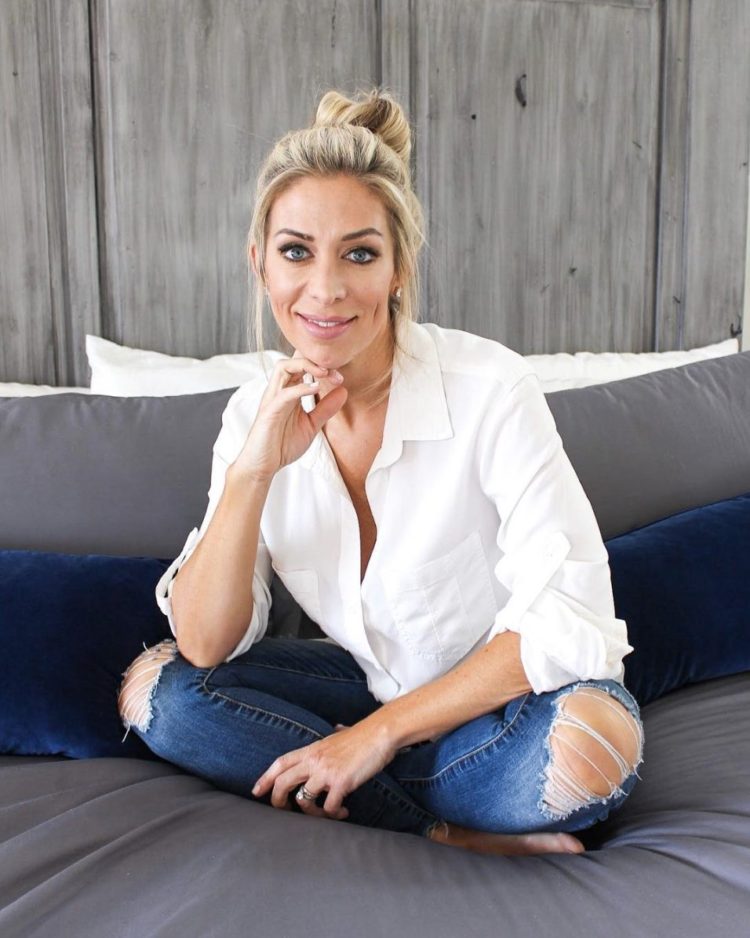 Name: Dr. Morgan Francis
Age: 38
Title: Doctor of Clinical Psychology and Licensed Professional Counselor. I specialize in the treatment of body image, eating disorders, relationships, and infidelity. I offer services for teens, individuals, couples and families. I am the owner of Scottsdale Premier Counseling and I provide workshops in the community on various topics. Additionally, I will be offering online courses on mental health related topics for educational purposes.
Married/Single: Happily Married
Kids: Three (ages 7,5, & 3)
City you live in: Scottsdale
A typical day in my life includes…
waking up before the sunrise and doing meditation/journaling/prayer. Waking up my three children, making breakfast, and driving them to their respected schools. Head straight to my office where I see patients (5-6 hours) until it is time to pick up my kids from school. Then I am either off to after school sports/activities or doing homework before I prepare dinner. We eat together as a family and play in the backyard until it is time for my kids baths and bedtime. That is when my husband and I reflect on our day and finish up our emails for work. In bed by 10pm.
I was born…
Cleveland, Ohio…go Browns!
My favorite thing about Arizona…
how family oriented it is.
I'm listening to…
Earn Your Happy Podcast with Lori Harder (but others on my list are: Coffee and a Mike, Therapy Thoughts with Tiffany Roe and 3 in 30 Takeaways for Moms).
My family…
is my everything.
If I could have dinner with anyone, it would be…
my brother, Kyle.
One thing I cannot live without…
laughter. I love a good belly laugh.
When I was younger, I wanted to be…
happy, and I really am.
I'm inspired by…
my husband. He works hard and continues to show up everyday for our family no matter how tired he feels.
The one person who motivates me is…
my three kids. I want them to know that their mom can do anything when she believes in herself so that they learn the value in believing in themselves.
If I could change anything in the world, it would be…
to end the stigma of mental health. It affects all of us. It is time to make therapy cool.
The perfect day would be…
sleeping in, adventure, laughter, connection and a Mexican Mule to drink.
My first job was…
a tennis instructor.
My favorite escape…
traveling. We are headed to Ireland this summer.
My life…
is never boring.
I'm currently working on…
developing an online membership that would give people access to my digital courses for individuals to gain tips, tools, and education on mental health related topics. For example, "Overcoming Your Fear and Anxiety."
Always…
find the gratitude when you are feeling like you have nothing left. When gravity pulls you down, gratitude lifts you up.
Never…
settle.
Favorite Quote…
"You are important. You are kind. You are smart." – Viola Davis from the movie, "The Help." I say these words to my 7-year-old daughter every night.
Biggest Dream…
open up a Mental Health Studio. It is about time we have one.
My Pet Peeve(s)…
being rude to others.

Click here to order a Trendsetters wall plaque.