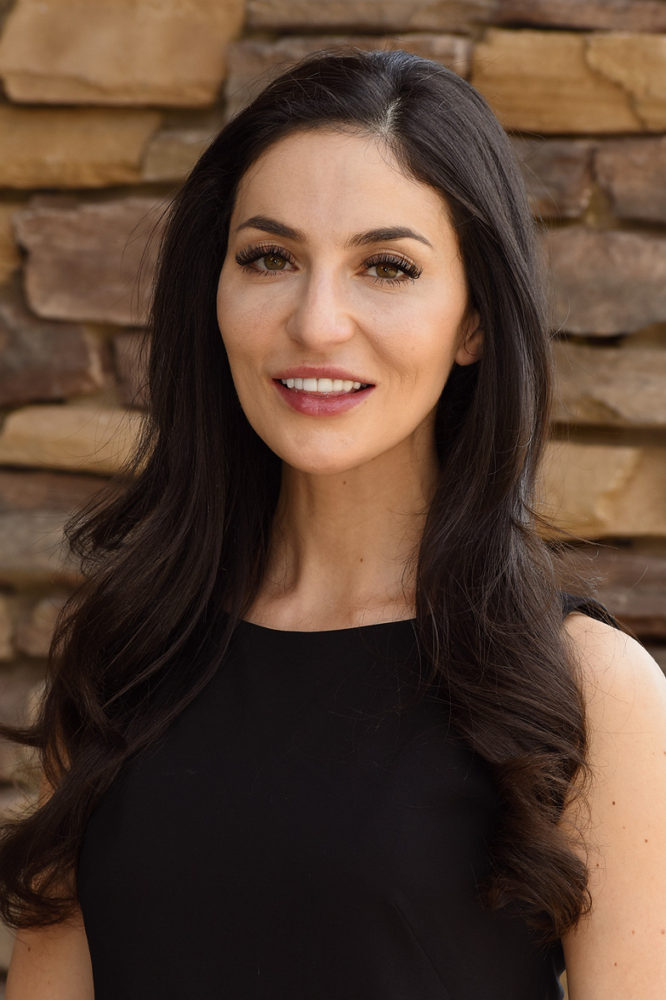 Name: Jennifer Sawaya
Age: 33
Title: Board Certified Dermatologist, Cosmetic and Laser Dermatologic Surgeon
Married/Single: Married
Kids: Baby girl on the way!
City you live in: Scottsdale and we just bought a home in Arcadia.
I was born…
in Las Vegas, NV.
My favorite thing about Arizona…
the weather, sunsets, and people.
I'm listening to…
the Pop Rising playlist on Spotify, or a rotation depending on the mood.
My family…
is the most important thing in the world to me. I have three siblings, five nieces and nephews, and a huge extended family that I am super close with.
If I could have dinner with anyone, it would be…
my grandparents or (celebrity wise) Audrey Hepburn.
One thing I cannot live without…
a good skin care regimen and a good kale salad.
When I was younger, I wanted to be…
a ballerina or an actress.
I'm inspired by…
the many great female mentors I've had along the way in my career. Our cosmetic practice is made up of four female dermatologists, and my partners have been in this field for 10 to 25 years. Not only are they amazing cosmetic dermatologists, but they are also amazing moms, wives, friends, and people.
The one person who motivates me is…
my dad has always been my biggest role model. He's a cardiologist who started his own practice, a great father, and a great man. From a really young age, I knew I wanted to be just like him.
If I could change anything in the world, it would be…
increasing tolerance and acceptance for all people.
The perfect day would be…
being outside by the water in beautiful weather surrounded by friends and family.
My first job was…
a lifeguard at a Vegas hotel pool. The job was more about party control than saving actual lives but it was definitely an experience.
My favorite escape…
is travel. This past year I went to Australia, New Zealand, Lebanon, Sri Lanka, Maldives, Bali, Singapore, Kenya, Tanzania, and The Seychelles.
My life…
after many years of school, training, and sacrifice, I am truly doing exactly what I want to be doing.
I'm currently working on…
growing my practice, decorating our new home, and figuring out how to be a mom!
Always…
say yes to new experiences.
Never…
be close-minded.
Favorite Quote…
"In the end, only three things matter: how much you loved, how gently you lived, and how gracefully you let go of things not meant for you."
Biggest Dream…
become a well-known cosmetic dermatologist, see the world, and most importantly, to have a happy and healthy family.
My Pet Peeve(s)…
loud chewing.