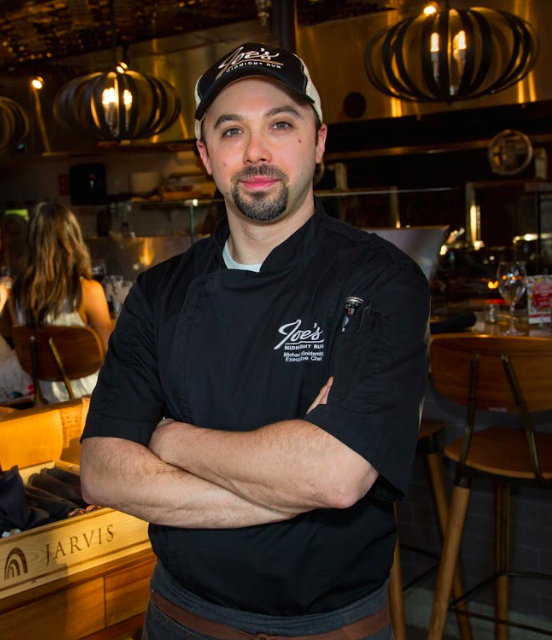 Name: Michael Goldsmith
Age: 37
Title: Executive Chef at Joe's Midnight Run
Married/Single: Married
Kids: 1
City you live in: Mesa
A typical day in my life includes…
cooking gourmet food while camping.
I was born…
naked.
My favorite thing about Arizona…
the weather.
I'm listening to…
the Red Hot Chilli Peppers.
My family…
is silly, fun and my inspiration.
One thing I cannot live without…
candy.
When I was younger, I wanted to be…
a chef.
I'm inspired by…
worldly cultures.
The one person who motivates me is…
my wife.
If I could change anything in the world, it would be…
no more hate.
The perfect day would be…
waking up, doing yoga on the beach, getting a massage, having drinks on the beach and then dinner, all with my wife.
My first job was…
bag boy at a local grocery store.
My favorite escape…
a good movie.
My life…
is pretty damn good.
I'm currently working on…
an article about trendsetters.
Always…
forgive.
Never…
hate.
Biggest Dream…
I'm living it baby.
My Pet Peeve(s)…
people who eat loudly!
Click here to order a Trendsetters reprint.