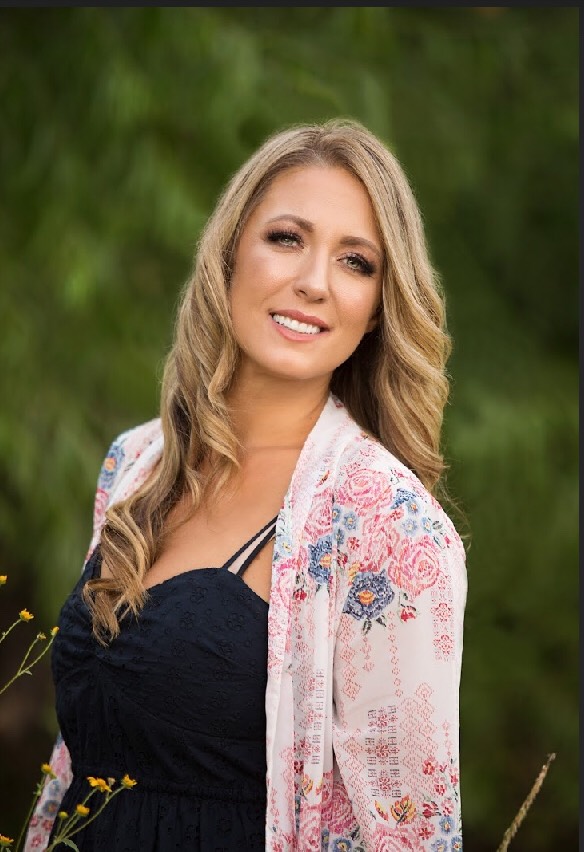 Name: Katie J. Douglas
Age: 35
Title: Writer and Entrepreneur
Married/Single: married
Kids: 3
City you live in: Tucson
A typical day in my life includes…
waking up very early, meditating, reading, and returning business emails, all before my three kids wake up. After I get them out the door to school, I workout most days. Running is like therapy for me and I'd probably be in jail if I didn't do it regularly. After that my days stay pretty busy between running my business Sunny Girl Spray Tan and writing. Right now I'm promoting my first novel, "Forever Today" which will be released in April. Each day brings new challenges as I learn about what it takes to launch a book so I've been staying disciplined with my time. Once I pick my kiddos up from school the day goes fast. Homework, playing, cooking dinner and basically trying to make sure my house doesn't burn down. The older my kids get the more hectic life seems but I really try to enjoy this time since it's going so fast!
I was born…
in Tucson, AZ.
My favorite thing about Arizona…
it's so hard for me to pick my favorite thing about Arizona because it's just my favorite place in the world. I love our sunsets and how diverse the landscape is. I've lived across the state from Payson to Flagstaff, to Tucson, to Flagstaff, to Phoenix, to Sierra Vista, and I'm still in awe of the beauty our state has to offer. I also love the heat in the summer like a crazy person so clearly I belong here.
I'm listening to…
I absolutely love country music, particularly red dirt music. Lately I've been really into Reckless Kelly, Cody Jinks and Colter Wall. I love Drew Cooper who is also an AZ local and the Cole Trains who are an Arizona-based band with an album coming out this April. Music is a huge inspiration to me as a writer.
My family…
is basically everything to me. I have three siblings who are all incredible human beings and a mama who is my best friend. My husband and three kids are just my whole wide world. I also married into an incredible family so I feel really blessed to have such a supportive circle of people.
If I could have dinner with anyone, it would be…
Diana  Gabaldon, the author of "Outlander". She's such an amazing writer and I would love to chat with her about everything she has accomplished.
One thing I cannot live without…
exercise, particularly running. I don't run distance anymore but running a couple of miles a day keeps me sane.
When I was younger, I wanted to be…
a vet. I love animals but unfortunately, was no good at math and science so I ended up going a different route becoming an English teacher then entrepreneur and writer.
I'm inspired by…
so many people in my life. People who have jobs that serve our community are particularly inspiring to me. I have a lot of teachers and law enforcement friends and family and I'm just in awe of what they do to make our world better.
The one person who motivates me is…
my mother. She is my biggest fan and I don't know what I would do without her. Her encouragement is never-ending.
If I could change anything in the world, it would be…
wow. If I could change anything in this world I guess it would be to have everyone be more understanding of their fellow humans. For people to come from a place of love rather than a place of hate.
The perfect day would be…
the perfect day for me is any day I spend outside with my family. When I'm in nature, I feel like I'm the best version of myself, so the best days are the ones with my kids hiking, fishing and camping.
My first job was…
at Old Father Inn (Tucson people know) when I was 15 years old. I was a hostess and learned a lot about the restaurant industry, which I worked in through high school and college. So much of that experience has been helpful for me writing fiction. You meet the best characters when you stand behind a bar for years.
My favorite escape…
anywhere in the White Mountains. I'm a desert rat through and through, but there's something about the woods I love so much.
My life…
is very exciting right now. I'm having a great time promoting my first book and writing creatively. I kept this part of me hidden for so long so doing it out in the open feels really good!
I'm currently working on…
promoting my first novel, "Forever Today", and I'm about to start writing my third novel. I'm learning as I go and I'm having a blast!
Always…
try to help others when you can. I'm a big fan of doing what you can, when you can. Even small things make a dent in our world.
Never…
think you have the world all figured out because just when you do, the universe will come along and humble you, really quickly.
Favorite Quote…
"All good things are wild and free." – Henry David Thoreau
Biggest Dream…
to have a best-selling novel. This is a long shot to say the least, but I'm swinging for the fences.
My Pet Peeve(s)…
passive aggressive behavior. It seems like it's rampant with social media and I CAN'T STAND IT! I really value honest and direct people, even if they seem like jerks. Honesty is refreshing.