Stay motivated by challenging others remotely all the while not realizing you are exercising while playing video games inspired by classic favorites! Stealth – an amazing breakthrough fitness device that works for 29 muscle groups!
Have fun on your own or sync up with others for a challenge!
Has Covid thrown a kink in your 2020 fitness goals? Missing your accountability partner at the gym?
If you're looking for a supportive community and an out-of-the-box way to get your socially-distanced fitness plan back on track, then check out Stealth and the StealthNation online community.
About Stealth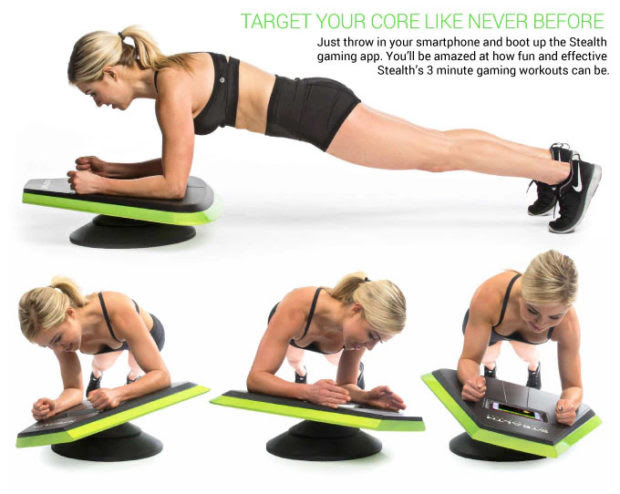 Stealth is a unique fitness tool that transforms your body into a game controller and your workout into an addictively fun competition for the high score.
They've gamified your workout so it's easier to sneak in your fitness goals, and paired it with a positive, inclusive, and uplifting community that's always got your back.
Stealth Highlights:
• Connect and compete with friends, family and over 200,000 Stealth users around the world!
• Pairs fitness with strategically designed video games you can play on your phone
• Uses your body as the game controller while you exercise and compete for high scores
• Full body workout, including abs, glutes, legs, arms, shoulders, and more
• Provides an effective workout in as little as 3 minutes
• Stealth App is FREE to track your progress, measure your results on the worldwide leaderboard, and compete in public or private challenges
• Access to the private StealthNation Facebook group with 38K+ Stealth users, fitness experts, and coaches at www.StealthNation.com
Invite your friends for a friendly competition or make new ones virtually through the StealthNation and start planking your way to a stronger body today.