What's your biggest post-workout mistake? I  don't always… wash my face (gasp!). I know what you're thinking (ewww, gross!), and you're right: Sweat combines with dirt to clog pores and cause breakouts. No wonder my skin has been looking icky lately. But pimples aren't the only post-workout skin woe. Here I cover common after-exercise skin problems and the products to solve 'em so we can all have glowing post-workout complexions (wohoo!)
Problem: Post-workout pimples
Don't bask in sweat post-workout, clean it off!
Solution: Try Freeze 24-7 Skin Glacé Daily Detoxifying Cleanser & Mask ($65), it's a pore-unclogger extraordinaire and it doubles as a mask (double whammy!)
Quick fix: If you're lazy, like me, carry around a pack of Garnier The Soothing Remover Cleansing Towelettes ($5), an on-the-go complexion corrector, perfect post-hike, post-yoga, post… anything!
Problem: Flushed face
Exercise gets the blood flowing (blood vessels actually widen to deliver more O2), but that excessive redness can carry over after exercise.
Solution: Red, irritated, overheated skin be gone with Renée Rouleau Bio Calm Repair Masque ($49). Keep it in the fridge for extra cooling powers.
Quick fix: Slap a cold, wet cloth on your face during and after exercise.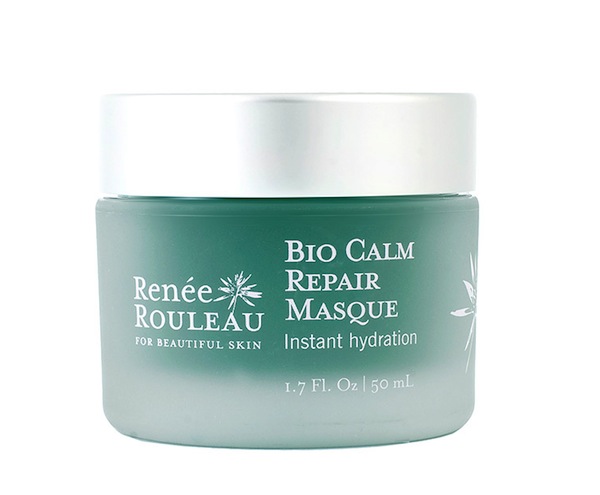 Problem: Dull, drab complexion
You know that glow you get during exercise? Well, it's possible to get that fresh-faced look all the time.
Try Anokha Amla Skin Brightening Lotion ($65) for brighter skin thanks to a potent dose of plant botanicals.
Quick fix: A couple spritzes of The Body Deli Liquid Vitamin Hydra-Mist ($55) and organic skincare line made of raw living superfoods, gives an instant moist-dewy glow.