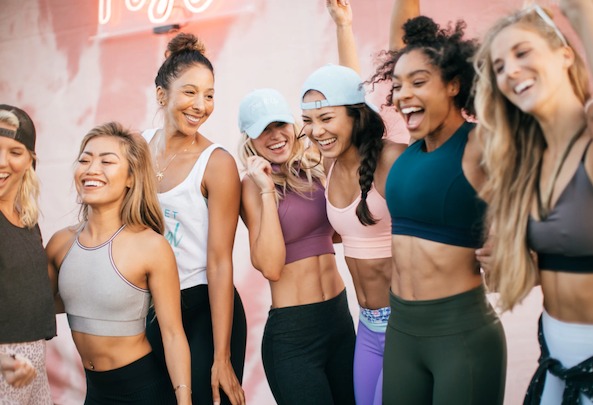 It's National Wellness Month as recognized by The Registrar at National Day Calendar and this month we are focusing on self-care, creating healthy routines and stress management.
In order to create new, healthier habits that promote holistic wellness we are looking to the Tone It Up community for healthy recipes/products, fitness exercises/workouts, and a space for endless accountability. 
Tone It Up is…
A movement. A lifestyle. Your community.
Tone It Up empowers you to live your healthiest, happiest, and most confident life. From workouts to healthy recipes, meditations, and a vibrant community, you'll feel connected— mind, body, and soul.
Tone It Up is here for you on your wellness journey making fitness and nutrition welcoming, accessible, and best of all, fun! #TIUteam
Tone It Up Nutrition
Tone It Up's nutrition line is made for women, by women. With simple and clean ingredients you can trust, Tone It Up provides you with the best-tasting and highest-quality protein powder, collagen, shakes, bars, snacks, and more!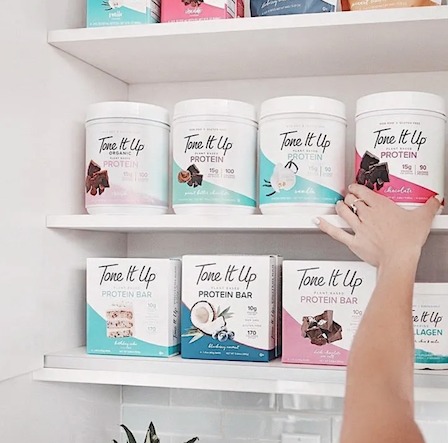 Tone It Up's protein powders and bars are plant-based, non-GMO, clean, and light. They fuel you post-workout, energize you, and help you form beautiful lean muscle.
Tone It Up Collagen is the ultimate beauty boost! The most beloved collagen for women, it is sourced from the highest- quality, sustainable marine collagen peptides. The formula is made with non-GMO marine collagen, and it's gluten-free and KO Kosher. The amino acids in collagen help to support radiant hair and glowing skin.
Tone It Up Nutrition products are dairy-free, gluten-free, and never made with sugar alcohols.
TIU is the top selling protein at Target nationwide!
Tone It Up has TONS of healthy recipes to check out here:  https://www.toneitup.com/recipes/

The Tone It Up App

The Tone It Up App is your at-home fitness studio. Join the app to connect with the community, access recipes at your fingertips, and to workout anywhere, anytime.
From toning to strength training, yoga, dance, HIIT, meditations, and pre and postnatal workouts, we have every workout that feels personalized and perfect for you!
For more information, visit: https://my.toneitup.com/pages/challenge