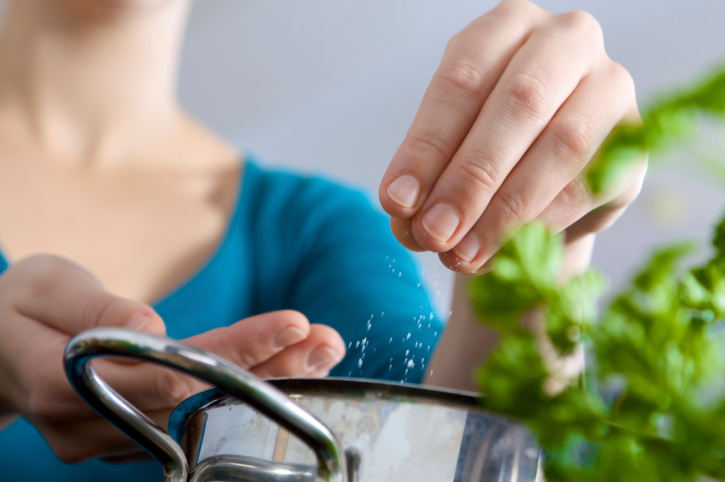 I had a delicious and nutritious lunch at Whole Foods yesterday: a pear cinnamon smoothie followed by a kale slaw with apples and carrots, and capped off with a sweet potato black bean chili. Yes, it was yum-licious, but the best part was this bounty of healthy, heavenly chow was prepared before my very eyes by certified holistic health coach Michele Rusinko. The first Wednesday of the month Whole Foods Raintree hosts a healthy cooking demo—yes, for free!—and I happily gobbled up every wholesome bite. (And who said healthy cooking had to be expensive.)
Michele is a born multi-tasker. Between the sautéeing and smoothie-whirling, she somehow managed to whip up all three delicious dishes in under 45 minutes. (And who said healthy cooking had to be time-consuming?) She's also a wealth of healthy knowledge, enthusiastically peppering the demo with plenty of healthy eating tips: cinnamon may help regulate blood sugar levels, garlic is considered to be nature's antibiotic, a handful of pepitas has a whopping 9 grams of protein… to name a few.
I walked away more than satisfied: I filled my tummy with healthy grub, I filled my brain with healthy cooking tips and I filled my cart with fresh ingredients. Win-win-win!
Mark your calendars: Michele's next healthy cooking demo is at Whole Foods Market Raintree & 101 on Wednesday, January 3 at 12:00PM (Free). To reserve your place, please email sprnt.marketing@wholefoods.com.
Michele's Pear Smoothie Recipe
INGREDIENTS:
2 ripe pears
1 banana
1 pint blueberries
3 tablespoons hemp seed
3 handfuls fresh spinach
1 tablespoon cinnamon
1 cup water
1 cup ice
DIRECTIONS:
Blend and serve immediately.
To learn more
Michele's Sweet Potato and Black Bean Chili recipe
Michele's Kale Slaw recipe
Tips to conquer sugar cravings