Years of rehabilitation and frustration of chronic pain stumble across all of us throughout our lives.
-A sudden injury- you're stuck with physical therapy
-A car accident- you're stuck with chiropractic work
-An athlete-100% bet to find yourself struggling with extreme chronic pain and trying to fight through it
Weeks, months, and years of rehabilitation will help any of these, of course. However, there's more to every injury than structure. It's in the muscles and their natural behavior. But here's the problem: there is no specialty of muscle in the medical field.
With the frustration and day-to-day stress of an injury and the time it takes to properly heal, where should you put your effort and trust? Here's the simple and obvious answer. The rehab industry rebel, Paul Ruth of Mojo Physio™.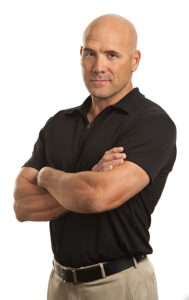 "I have a niche for fixing people when other's can't." But how? "Neuromuscular Release Therapy (NRT)- all it really is- scientific logic," he explains. This treatment is a "functional" muscle treatment for those who suffer and struggle from chronic pain.
Proven, effective, and safe, Paul and his team deliver only the most thorough quality and confident therapeutic work. In hour-long increments, they administer a series of pressure point therapies in your "hot spots," or areas where the muscles are causing you pain and discomfort. What exactly do these pressure point therapies do?
"I look for holding patterns in your muscle. Every movement is a controlled signal from your brain to your muscle to contract. When you get an injury or an unbalance, your brain does two very simple things: 1. Spasms, 2. Compensates. Your brain redirects the muscles around your hurt muscles to compensate. They over activate to protect the hurt muscle. Prime example: When your foot hurts, you limp."
They place trained pressure to the muscles that have been contracted, or drained of their blood. With these pressure points, they're adding blood, AKA life, back into those muscles to help replace its ability to be active once again.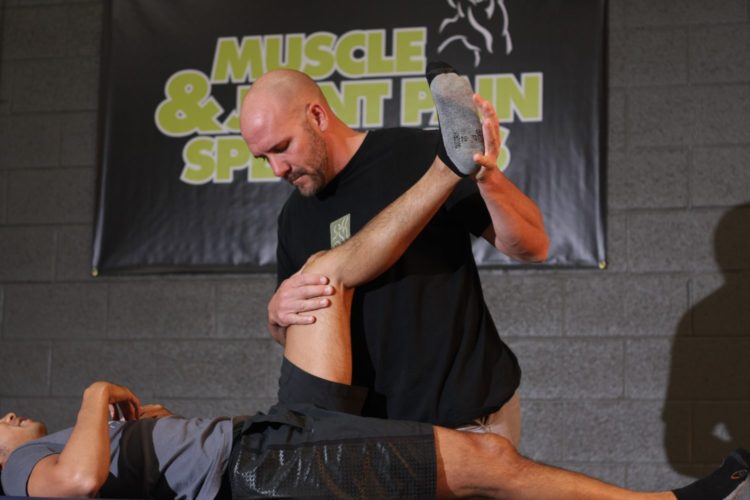 What can you expect in your first visit to Mojo Physio™? Hands on exam to map your "hot spots," the primal reason of your pain and discomfort. After doing so, Paul will personally go through your mapping, paper sketch included, to fully examine the core issues in your muscle patterns.
After the appointment, there is no question whether or not you'll feel results. You will. Even with the first consultation appointment. That's a money back guarantee by Mojo Physio™. Paul Ruth and his team are so confident in their NRT® practices that they have a satisfaction-guaranteed, no-questions-asked offer that acts as their big "middle finger to the mainstream industry. The only thing you stand to lose is your chronic pain!"
Give Paul a visit at:
7721 E. Gray Rd., Suite 103
Scottsdale, AZ 85260
(480) 922-4499