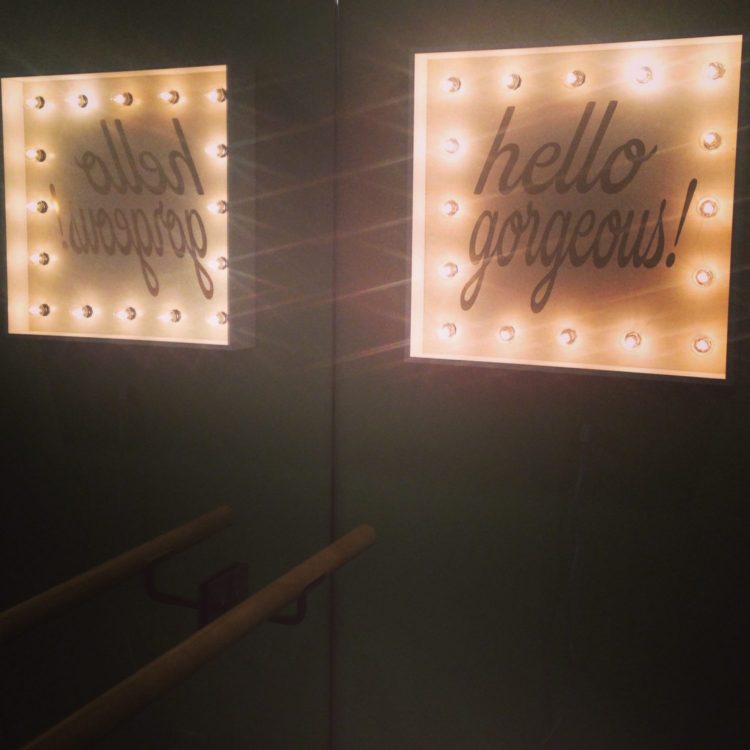 A woman's body is quite different than a man's. Okay, okay, that's quite an obvious statement-I'm aware. However, there are few environments that specialize in a woman's heart and body. I'm not talking about any type of Weight Watchers or ridiculously-over-complicated-lifestyle-like programs or commitments.
I'm talking about a place that a woman can call a second home. Where she can workout in a supportive and enthusiastic environment. A place that she can use to escape, a place that she can work on just herself, and a place to find a supportive community. And come on, a woman's not going to waste her time either; this place has to be effective. Naturally.
"Few exercises have the ability to sculpt a woman's body the way that barre can. Go Figure is a first generation barre studio that provides boutique instruction in The Figure Method®."
We decided to check out Arizona's very own Go Figure barre studio and put that method to the test. After an amazing first class at the studio, where we felt right at home, we found these seven reasons why you should "get your barre on" over at Go Figure.
Personal encouragement: I don't think that I saw a frown in the studio from when I first stepped in, to the moment that I left. Each employee as well as each member of the class greeted me with a smile and ensured me that this will be a great workout.
Boutique feel: Sitting in the corner of the shopping complex, this studio could not have been more adorable. Let's be real ladies-it's incredibly cute. From its front room, to its personal changing room equipped with self-care items to post-workout primp, to the "Hello Gorgeous" lit up decorations in the workout room, I truly felt as though I had walked into a boutique of barre studios. This studio looks Pinterest-perfect!
Women centered: No matter the confidence that I have while working out, there's no worse feeling than being insecure in your femininity. The studio specializes and gears its focus to us- the beautiful women of the world. However, don't let that make you think that it was a "wimpy" workout. On the contrary. This workout showed the STRENGTH that women have and the ability they have to push themselves to their physical limits.
Supportive Environment: The class is choreographed to music to be fluid and fun. When looking around the room throughout the class, it was evident that each individual works at their own pace to dramatically re-shape their body in a safe, yet challenging environment. The instructor Kelly provided constant guidance, encouragement and support. Their goal is to provide a consistently safe and dramatically effective workout for ever member that walks through the door.
Booty-lifting: The Figure Method®: incorporates the best and most effective practices of Pilates, Yoga, orthopedic exercises and classical ballet technique. Talk about toning. It is conditioning for the entire body. I felt that the next day.
Luxury Locations: These boutique barre studios aren't just gracing our presence in Scottsdale, but are all over the nation's most active communities: Armonk, NY, Carmel, CA, Darien, CT, Greenwich, CT, Nantucket, MA, New Canaan, CT, Palm Beach, FL, Rye, NY, and Westport, CT.
Challenges: Adorned with stickers across an impressive list of members, a calendar lies behind the front desk in the studio. Don't think that these sweet, caring, and supportive women are going to let you out of there without goals to hit. Throughout the year, within different seasons, each studio will make a series of challenges or fun incentive goals for the women to measure and work up to.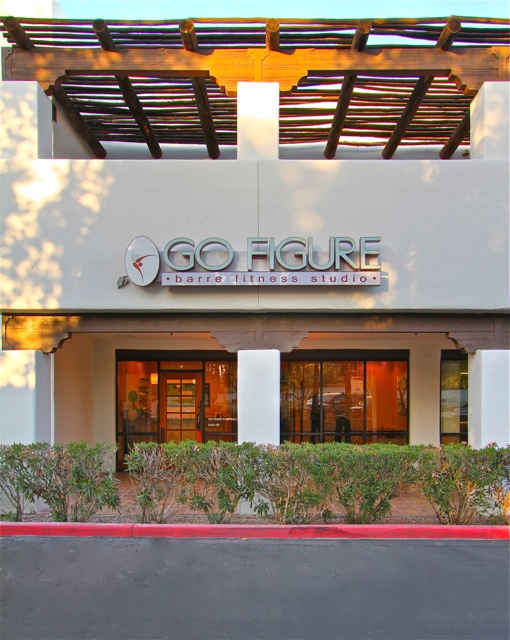 So just do it- go try a class and get your barre on at Go Figure!
Go Figure Scottsdale
5040 East Shea Boulevard
Scottsdale, AZ 85254
(480) 621-6840