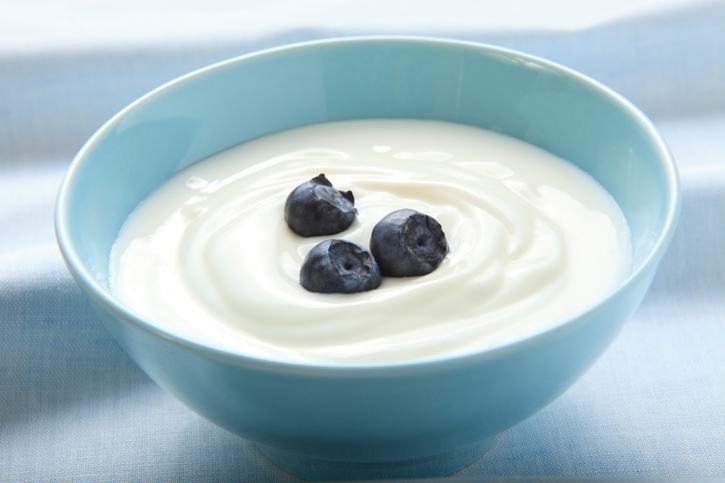 Pat yourself on the back. You managed to keep your grocery cart free of the three evil Cs: Ice cream, cookies and chips. Instead, you stocked up on healthy foods: trail mix, granola, soy milk and a few energy bars for good measure. Wise choices—or are they? No, say researchers from Pennsylvania State University, not if you're trying to lose weight. In the study, women who practiced portion control and counted calories, while still eating things like brownies and potato chips, although low-fat/low-cal versions, cut a whopping 812 calories from their daily intake. Spread over a year, that's 85 pounds lost. And best of all, the women didn't feel hungry at the end of the day. They key, say researchers, is avoiding high energy density foods in favor of low energy density fair like fruits and veggies that let you eat larger portions for fewer calories. So before you grab the granola, read these calorie comparisons and choose wisely.
Dried cranberries (1/3 cup) 123 calories vs Grapes (1/2 cup) 52 calories
Calories saved: 71 calories
Beware of calorie-dense dried fruit which has a lot of calories in a small serving. Stick to fresh or frozen fruit and you'll cut down on calories, carbs and sugars.
Blueberry Scone 460 calories vs Blueberries and yogurt 204 calories
Calories saved: 256 calories
A bite-sized blueberry scone may seem innocent enough, but the Starbucks version has more calories than a McDonald's Double Cheeseburger (wowsa!). And let's not forget the 18 grams of fat and 20 grams of sugar. Fill up on creamy, 0% Greek yogurt and blueberries instead for added fiber and vitamin C.
Granola (1/2 cup) 299 calories vs Oatmeal (1/2 cup uncooked) 150 calories
Calories saved: 149 calories
Granola may start out as oatmeal, but the added oil and sugar equal added calories. And because oatmeal has more than twice the fiber, it fills you up longer.
Soy milk (1 cup) 130 calories vs Unsweetened almond milk (1 cup) 40 calories
Calories saved: 90 calories
Soy milk isn't as calorie dense as, say, a milkshake, but there is low-cal alternative – almond milk (unsweetened). A great addition to oatmeal, coffee, smoothies or baked goods, you won't even notice you're saving 90 calories per cup.
Natural peanut butter (2 tablespoons) 210 calories vs Strawberry Jam (2 tablespoons) 100 calories
Calories saved: 110 calories
Peanut butter calories can add up in a hurry. Top your toast with jam instead and you also save 17 g fat per serving.
Trail mix (1/2 cup) 347 calories vs Kashi GOLEAN (1 cup) 140 calories
Calories saved: 207
No, we're not knocking the health benefits of nuts (cholesterol-lowering monounsaturated fats and heart-healthy vitamin E) or raisins which are chock-full of age-fighting antioxidants, just don't go overboard. Compared to Kashi GOLEAN cereal, trail mix has almost five times the calories and 44 times as much fat.
Clif Bar Chocolate Chip 250 calories vs Chips Ahoy Reduced Fat chocolate chip cookie (approx. 3 cookies) 140 calories
Calories saved: 110
Don't be fooled by "energy" bars. Any food that contains calories can be dubbed an "energy" food, according to the Food and Drug Administration. And, believe it or not, but 3 chocolate chip cookies have less "energy" than a wholesome bar.
Guacamole (2 tablespoons) 50 calories vs Salsa (2 tablespoons) 10 calories
Calories saved: 40 calories
If you're looking to up your intake of monounsaturated fat, guac is the way to go. If you're trying to scrimp on calories, dip into salsa.
Carrot Cake with frosting 500 calories vs Angel food cake with strawberries 121 calories
Calories saved: 379
How bad can a dessert made of carrots really be? Well, it's not the carrots that crank up the calories, it's the added oil and to-die-for cream cheese frosting. Sweet and simple angel food cake not only saves calories, it has 13g less fat per serving.