By: Lia Pulver- Fitness Director at Camelback Village Health Club & Spa 
Small group training, a comprehensive full-body workout class of 5-8 individuals led by a personal trainer, offers individuals the opportunity to experience working out in a very positive and purposeful way. Today, group training is less about sweating to the oldies, and more about expert guidance, accountability and engaging with your community while staying fit.
Here are a few reasons to try group training and incorporate it in your workout routine: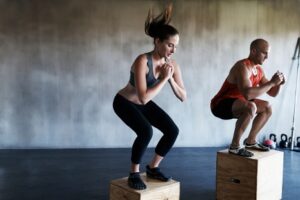 1. Group training provides guidance from an expert with no guesswork.
A good instructor will incorporate a methodology to accommodate all fitness levels. Ideally, participants will be in a group with individuals at a similar fitness level, encouraging each other to continue to grow.
2. Group training promotes accountability.
Instead of leaving it up to chance whether or not a person will make it to the gym that day, being a part of small group training enables individuals to plan their day around their workout. Once you start attending a class consistently, your classmates will hold you accountable to come!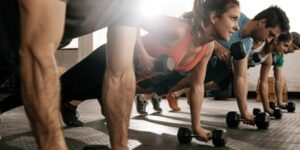 3. Group training creates social support and a sense of community.
Group training classes can be a safe place for those new to working out to dip their toes into fitness by giving them a set workout plan to follow and receive guidance from a fitness professional. Studies show that introducing those who are new to working out to small group training classes encourages them to continue to work out.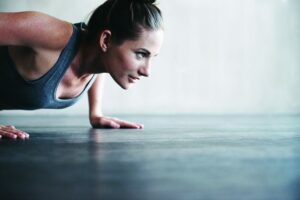 4. Individuals are introduced to new ways of working out.
Not only does small group training keep the gym experience fresh and interesting, but it keeps people from getting bored or stagnant.
5. Group training is fun!!