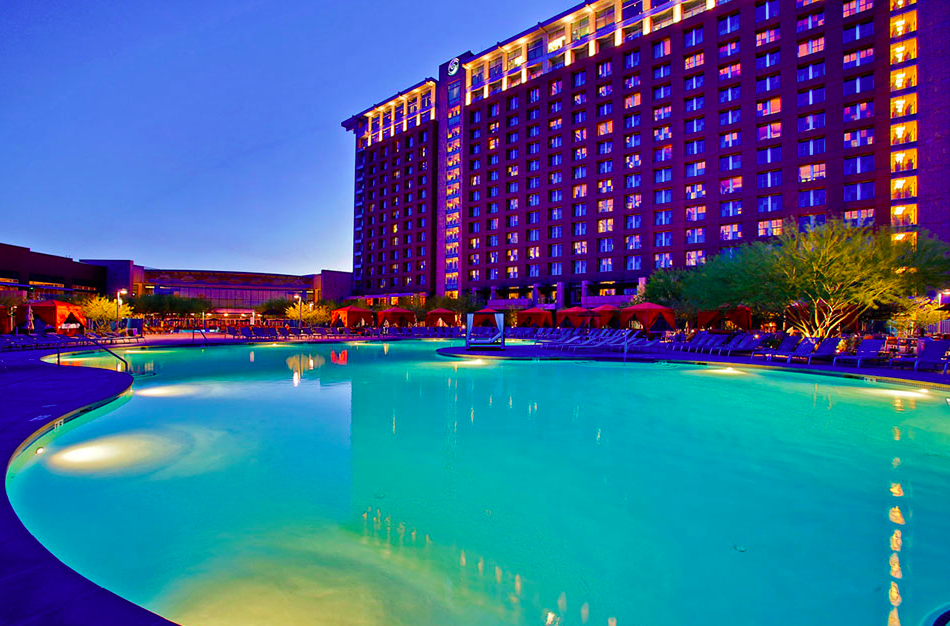 It's April in Arizona which means summer weather is well upon us. Days will be spent poolside with chilled cocktails in hand and warm sun shining down. What better place to enjoy all this than in the heart of Scottsdale, the perfect destination for travelers and locals alike. Amidst the open fields sits the four star diamond Talking Stick Resort & Casino, a 240,000 square foot entertainment hub. Enjoy even more entertainment this summer with Talking Stick's Summer Concert Series, a five month long musical display full of classic rock and today's top country artists. The live concerts will take place at The Pool's stage for an exciting outdoor oasis experience.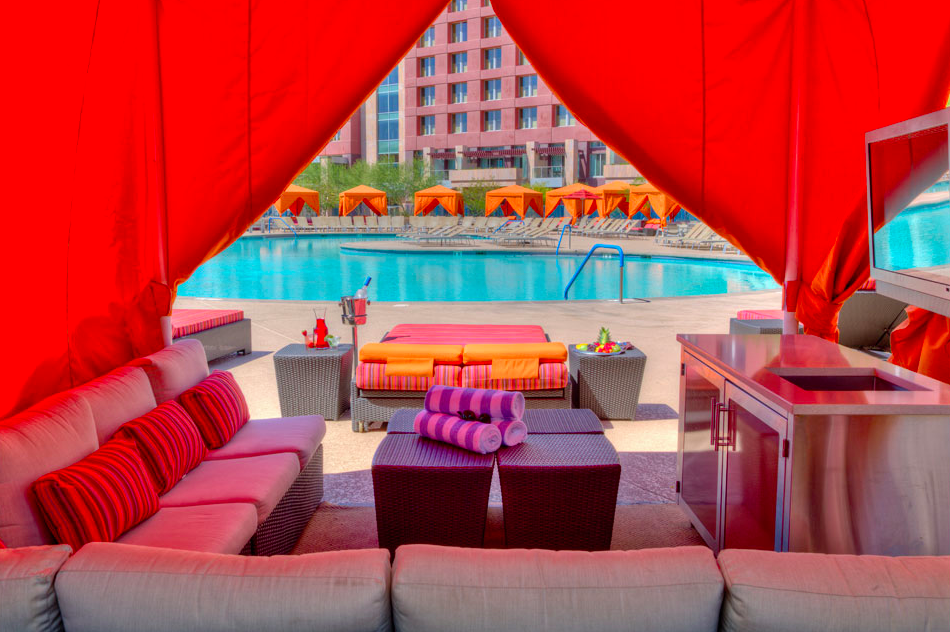 To upgrade your already awesome experience, spend your day in one of the many cabanas or canopy daybeds available for rent. TV's, stocked refrigerators, and misting systems are just a few of the luxury amenities you'll be able to enjoy. VIP bottle service is also available for you true partiers. Cabanas are likely to sell out, so make sure to book ahead, you're not the only one who wants to party. In fact, maybe you'll enjoy your time so much you won't want to go home. Relax, you don't have to. Click here to book a room.
Prices vary for each concert, and some shows include a limited number of chairs that will be available on a first-come, first-served basis. The full schedule is below.
April 24 | Roger Clyne & the Peacemakers | 8pm | Tickets Here
April 26 | ZZ Top | 8pm | Tickets Here
May 2 | Chuckie | 11am | Tickets Here
May 8 | Moody Blues | 8pm |Tickets Here
May 17 | REO Speedwagon | 8pm | Tickets Here
May 29 | Chris Young and Thompson Square | 8pm | Tickets Here
June 5 | Whitesnake | 8pm | Tickets Here
June 14 | Peter Frampton & Cheap Trick | 7pm | Tickets Here
July 2 | 311 | 8pm | Tickets Here
July 19 | Sublime with Rome | 8pm | Tickets Here
July 30 | The Steve Miller Band | 8pm | Tickets Here
September 4 | YES with TOTO | 8pm | Tickets On Sale April 17
September 20 | Lynyrd Skynyrd | 8pm | Tickets Here
For more information on the Summer Concert Series or to purchase tickets click here or call the Talking Stick Resort box office at (480) 850-7734.
For details on cabana rentals click here or call Reservations at (866) 877-9897.
Must be 21 or older to attend outdoor concerts.
-By Suzanne Koch