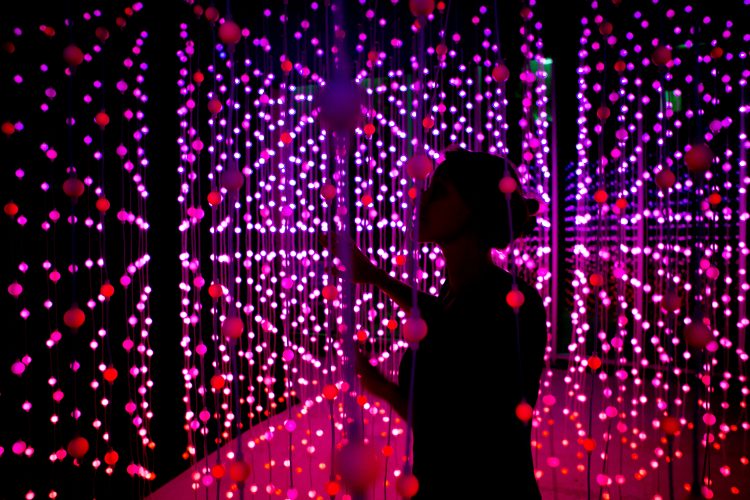 On Saturday, May 6, the Scottsdale Museum of Contemporary Art (SMoCA) will present SMoCA Mix: TECH Sublime, an evening of futuristic technology leading the way in the world of contemporary art, architecture and design. The event will showcase the many amazing ways that artists are using technology for creative purposes and will allow guests an interactive and immersive experience that's sure to wow. Guests are encouraged to wear bright and bold attire.
Highlights of the evening include:
United Kingdom-based Squidsoup's virtual environment Submergence, which will take viewers into a space that changes in real time according to their movements and positions, using up to 12,000 points of suspended light to create sensations of presence and movement where virtual and physical worlds coincide.
Nam June Paik's 1992 work Electro-Symbio Phonics, a landmark video and neon sculpture that was commissioned by the Phoenix Office of Arts and Culture. It features three robot figures containing 61 television monitors and four neon panels that depict symbols of human communication, technology and biology.
Synthesis Center, David Tinapple and Charis Elliot from the Arizona State University School of Arts, Media and Engineering. They will create a number of interactive pieces for the evening.
The evening will also honor Dorothy Lincoln-Smith, a Valley philanthropist and SMoCA Advisory Board member who has been a leader in the arts community for more than 40 years and has served as the associate director for the Metropolitan Opera National Council, Arizona District. A Champagne reception for Lincoln-Smith will take place on the red carpet from 6 to 7 p.m. while VIP guests will also have the chance to interact with Los Angeles-based performance artist Tiffany Trenda, who uses a 3-D printed suit and technology to engage visitors and sync their heart beats to hers.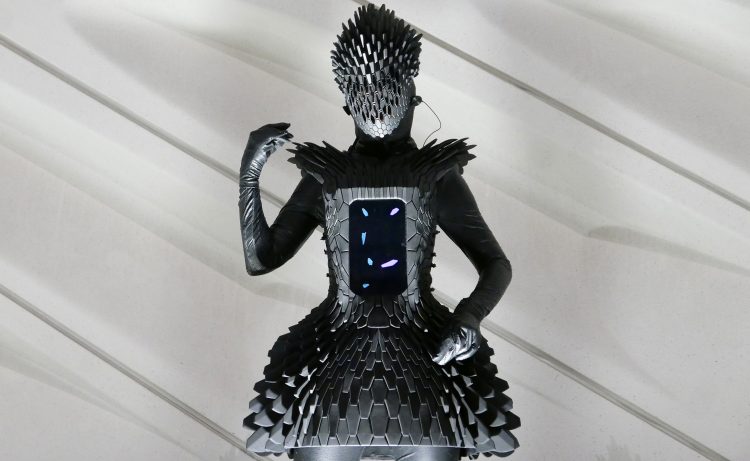 This year's SMoCA Mix ambassador is Tyler Butler, founder and principal of 11Eleven Consulting, which helps companies operate with a conscience and has led corporate responsibility efforts at Microsoft and GoDaddy in previous positions. " Having worked for tech giants, I know firsthand how imagination and the arts spark innovation, creative thinking and design," Butler said. "SMoCA Mix: Tech Sublime will be a provocative and thrilling experience that you won't want to miss."
The evening will also serve as the launch for the countdown to SMoCA's 20th anniversary on Feb. 14, 2019.
SMoCA Mix will take place at the Scottsdale Museum of Contemporary Art on May 6 from 6 to 10 p.m.
For tickets and more information, visit: smoca.org