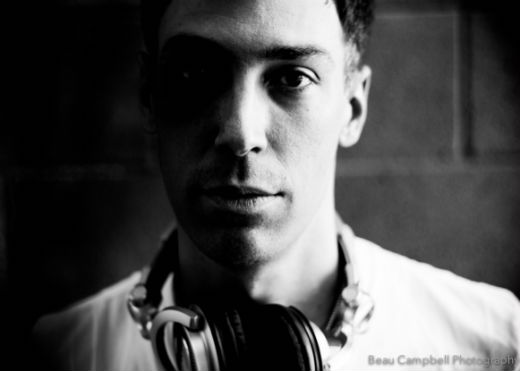 Lawyer, turned tech-business owner turned DJ, Michael "H3LLA" Heller, has stayed under the radar in the local music scene. Although, with his first album planned for debut later this summer we expect to hear more of H3LLA at local clubs, bars and pools. AFM spoke with this rising star about the many hats he's worn over the years, his first music love, and his new album.
AFM: Let's start with some ice breakers, what are you doing right now?
Michael: Watching Spain play fútbol in the Confederations Cup. Having lived in Barcelona, I'm a huge footy fan.
AFM: What kind of music projects are you involved with? Is H3LLA your only one?
Michael: Right now I'm finishing my first album. It's been brilliantly challenging. I'm constantly tweaking and adjusting until my gut says it's right. It comes out later this summer, the first single of which drops next week. I've also been doing yoga for a while now so I've spent a lot of time focusing on music that works with the practice. The last four months I've been working on a project with legendary yoga instructor and DJ, John Salisbury. Music for yoga has to take people on a journey so teaming up with John seemed like a natural fit.
AFM: What kind of music do you spin?
Michael: I love so many different genres like the different variations of house, hip-hop, 80's/90's. Part of the fun is finding sounds that people have never heard before and sharing them.
AFM: Why H3LLA? Why the 3?
Michael: The simple answer is that it's a derivation of my name but the 3 is paying homage to my roots. My close friends in high school were hackers and in those days innovators or "l33t" used the 3 instead of an E. When I hear people debate the role of technology in music and I think of my friend quoting Bruce Lee, "There are no limits. There are plateaus, and you must not stay there, you must go beyond them." Maybe that's cliché but I have to agree.
AFM: Where have you played in the Valley? Do you have any regular gigs or residencies? Are there any big events you plan to play in the near future?
Michael: Locally, I've played at the W Hotel, Maya Day and Nightclub and various Lululemon events. My main focus is finishing up the album and constantly searching for new sounds that will bring that ethereal experience to my audience. I run a business full time so a residency isn't something I've taken on just yet. There are a few summer festivals that I'm trying to fit in as well as live performances around the valley.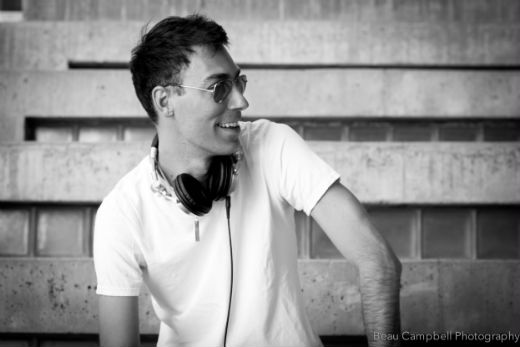 AFM: What's your story? Where did you start with music? 
Michael: I started out in music on the legal side. I went to law school in Chicago and my first job out of school was in entertainment. We represented a lot of DJ's and some R&B acts like Da Brat who were based out of Chicago but then some classic bands as well. I used to take home a crate of demo tapes and CD's and sift through them to find new acts to sign. My grandfather was a famous pianist and he'd tell these stories of playing a smuggled piano in the cargo hold of his C-47 airplane for the troops during WWII. The way he could manipulate a melody was intoxicating to me. So I started collecting music as a hobby in college and had all these ideas for sounds but no outlet since I couldn't play any particular instrument too well. Then I did a paper in college for a buddy for $60 and his guitar, bought a keyboard and began teaching myself how to play.
It wasn't all that long ago that software allowed me the platform to translate those sounds to the music I create today. As a technologist I firmly believe that we've only scratched the surface of what is possible to create so I love to not only play great tracks but also perform live notes to add even more layers to what people are hearing.
AFM: What was your first music love? What genre of music got you passionate about making music, and how did it grow and evolve you into the person you are today?
Michael: The first song I ever loved was "Celestial Soda Pop" off Ray Lynch's second album Deep Breakfast. I was 8. That was the first time I heard a synth and I knew then that I loved that sound. It's only natural then that U2 became a staple of my musical diet. I don't think I've ever missed a tour of theirs. The tracks off the album range all over electronica. I really just get a sound in my head and a mood I think it creates and try to let it build from there. I just want to make sounds that evoke an emotion in people.
AFM: Do you have a day job? 
Michael: I'm the Chief Operating Officer of Plus2 Technologies here in Scottsdale. We make voice guided software to help businesses and municipalities collect debt without the need for using collection agencies. Basically, it just makes it easier to repay debt so everyone is happy. (Smiling) Well, about as happy as one can be paying debt. It's a full time gig.
AFM: How do you balance that with music?
Michael: I'm a night owl. While I love sleep, I don't get much. I spend most nights and weekends working on new tracks and sequences.
AFM: What are some tracks you're really into right now?
Michael: Coastal Brake by Tycho is on repeat in my iPhone. I'm also loving Lay Your Cards Out by Poliça, Aquarium by Nosaj Thing and Synchronous Bloom by Thruspence.
AFM: What's your favorite place to eat? Or favorite local menu item, or both?
Michael: The fried chicken at Culinary Dropout is addicting.
AFM: Best place to have a beer? Or cocktail if that's more your thing?
Michael: Hanny's or sidebar downtown remind me so much of NYC and that vibe, but the Moscow mules at AZ88 are second to none.
AFM: Any big plans for the rest of summer? Career related or personal?
Michael: I'm excited to release the album and perform more and more. I'm participating in the Storytellers Project which does live stories based on various themes each month and is always a fun night. Other than that Plus2 keeps me super busy and is always evolving.
AFM: On a perfect day, where money isn't an object, what are you doing?
Michael: Sun, wind, ocean…Surfing.