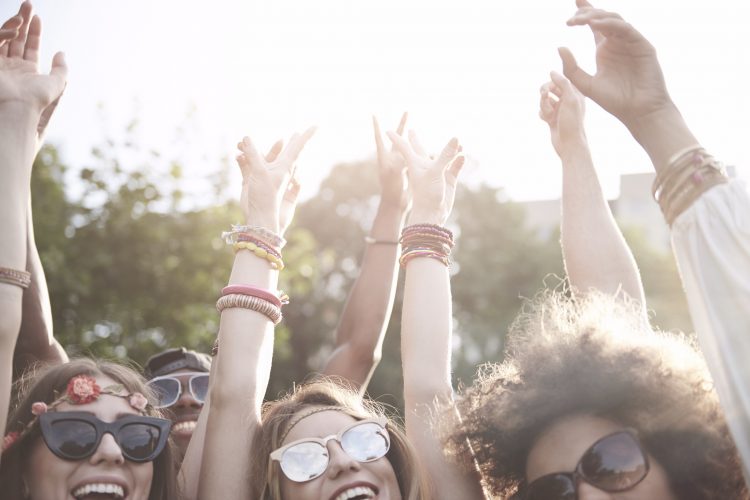 We're days away from Phoenix's Lost Lake Festival, a three-day extravaganza taking place October 20-22 with live music, local eats, larger-than-life games, art exhibits, shopping and more. With more than 40 artists, the festival will feature three stages, each perfectly named after some of Phoenix's high points—Camelback (main stage), Piestewa and Echo. The Lookout will be an additional spot to catch feature art and entertainment performances like hoop-dancing, break dancing, pop-ups and more.
A Bonnaroo signature experience, the SuperJam performance, will feature iconic funk and soul group the Dap-Kings performing hits from The Beatles with a curated collaboration of guest appearances including Huey Lewis, Sameer Gadhia of Young the Giant, Calexico, Wes Miles of Ra Ra Riot, Jr. Jr., Frenship, The Shelters, Luna Aura and Saun & Starr. The SuperJam performance is happening Saturday night at 6:30 p.m. on the Piestewa stage.
The festival has also released the Lost Lake Festival App to help with a seamless experience. The app allows festival-goers to stay up-to-date with festival alerts, view the lineup, create your own custom schedule, check out food vendor menus and locations, view an interactive map, build curated playlists and snap selfies with the in-app photo booth. Basically, it's your tell-all guide to the best festival experience. The app is available for iOS and Android. To download the iOS version, click here and for the Android version, click here.
We had a chance to catch up with three of the festival's artists, Kongos, BROODS and ODESZA and ask them about their upcoming performance at Phoenix's first festival of this kind.
AFM: Is there a different type of anticipation or excitement for you guys when playing a Phoenix show, especially one like this as opposed to other festivals?
Kongos: Definitely. We have lots of friends and family and a lot of them haven't been able to see a show in years so for them it's fun, for us it's extra pressure. The other side of it is the fun of playing in your hometown.
Catch Kongos on Saturday on the Piestewa stage from 4:30 to 5:30 p.m.
AFM:Is there a difference between performing in the U.S. as opposed to performing in New Zealand?
BROODS: (Caleb) Yeah, in America we're like an alternative band but in New Zealand and Australia we're like a mainstream pop band.
(Georgia) It's just a different type of crowd. People are very different in general in America as compared to in New Zealand. People are very mellow and don't really overdo anything. At festivals they do, but when you're just doing a show, like a normal gig, it's very chill compared to in America. I think our fans are a lot more excitable. Festivals though are probably more intense in New Zealand and Australia.
Catch BROODS on Friday on the Camelback stage from 6 to 6:45 p.m.
AFM: What is it like for you guys to be headlining a brand new music festival where no one really knows what to expect?
ODESZA: (Clay) We always treat our albums and our shows completely differently. We've always felt like it's such a different setting. It's not as intimate and you want it to be this big production, at least for us, so we spent a lot of time thinking about building these moments throughout our sets that are kind of place markers on where we want people to be on this journey through different styles and sounds. We work really hard to make it this big epic performance and hopefully people are along for the ride with us but you never really know what to expect until you're feeding off the energy of the crowd around you.
(Harrison) For first year festivals you don't know what you're going to get but the best thing we can do is focus on our show and making it the best thing on our end so that's kind of what we've been doing for the past few months is really trying to dial in our show and get it all together.
Catch ODESZA on Sunday on the Camelback stage from 9 to 10:30 p.m.
Check out the full schedule below.
To keep the party going, catch the official Lost Lake Late Nights after party shows at Crescent Ballroom with Kongos on Friday, Lil Jon on Saturday and Diplo on Sunday. Tickets here.
For tickets and more information, visit: lostlakefestival.com