Sip on these crafted cocktails created by True Food Kitchen's Brand Beverage Manager, Jon Augustin. With True Food Kitchen's constant incorporation of organic spirits and ingredients made from scratch, it's no surprise that these seasonal cocktails are some of the freshest on the block. Try them out at your nearest True Food Kitchen or from the comfort of your own kitchen for a pool-day treat.
Honeydew & Mint Collins: A tasty blend of juiced honeydew, Acai liqueur and smashed mint. ($11)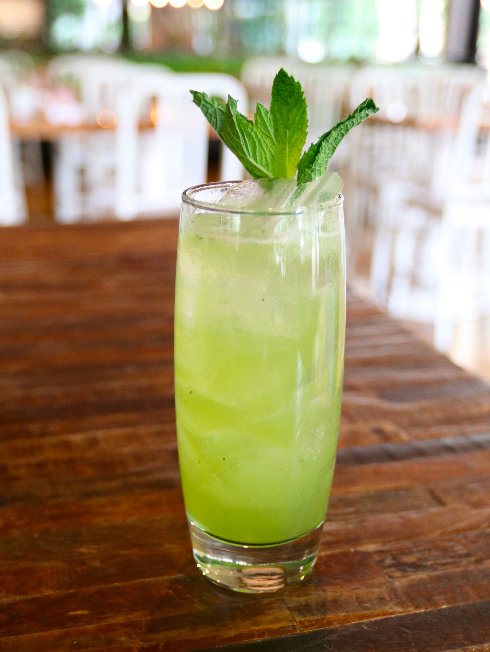 .75 oz. lemon juice
.5 oz simple syrup
5 pcs. mint
2 oz. honeydew juice
1.5 oz. Veev Acai
Directions: Add all ingredients to shaker with ice and shake. Add soda water and strain into glass. Garnish with a mint sprig.
Chamomile Cooler: This artisanal cocktail blends chamomile-infused gin, diced orange and clover honey. ($10)
1 oz. lemon juice
1 oz. honey syrup (mix equal parts honey to warm water)
3 pcs. orange citrus
1.5 Chamomile infused gin (mix 10g chamomile tea per 1L of New Amsterdam Gin for 24 hours)
Directions: Add all ingredients to shaker with ice and shake. Tightly strain into glass.
Honey Apricot Old Fashioned: Apricot-infused bourbon with honey, citrus and orange bitters, a classic with a twist. ($11)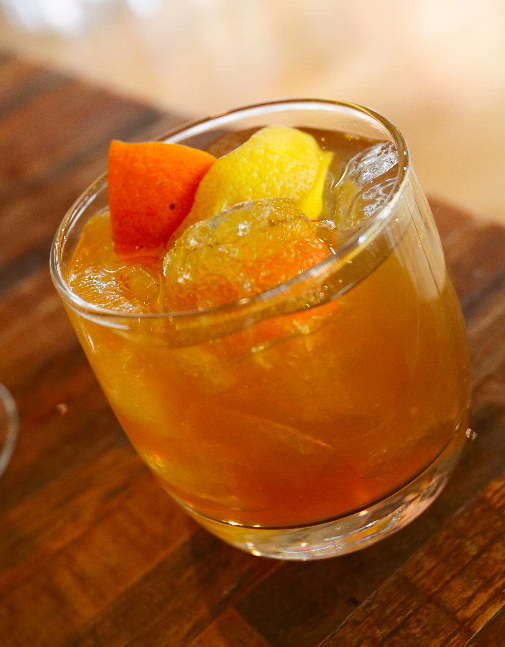 .5 oz. honey syrup
1 pc. orange peel
1 pc. lemon peel
2 dash orange bitters
2 oz. honey apricot bourbon (recipe below)
Directions: Combine ingredients in mixing glass. Muddle citrus zest and add 1 scoop of ice. Stir for 30 seconds and set aside. Add ice to glass. Stir for 10 more seconds and strain into glass with ice. Garnish with lemon and orange peel.
Honey Apricot Bourbon
1 L Buffalo Trace Bourbon
125 g dried apricots, cut into small chunks
4.5 0z. honey
4.5 oz. water
Directions: Add all ingredients into a large mason jar or jug. Let rest for 48 hours.
For more information, visit: truefoodkitchen.com