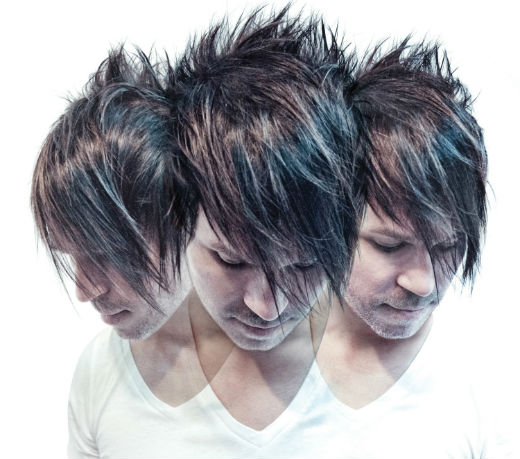 Programmer, composer and dad, Brian Transeau a.k.a BT has been an influential force in the music industry for over 15 years.  He's toured the globe, created music production software and scored music for movies and TV.
BT performs at El Santo Cantina tonight. AFM spoke with the music producer earlier this week about his upcoming album, A Song Across Wires, his work with a new ABC television show and his favorite sounds.
AFM – So you play in Scottsdale this Saturday, what can fans expect from your set? Will it be all new music or some of your older sounds too?
BT – It'll be a mixture of both. I play lots of mashups and live remixes of my music. It's super high energy and if you know my music, you'll know every song.
AFM – How do you differentiate the music you play from venue to venue, city to city?
BT – Interestingly I like to test the waters with what "era" of music people of mine in any given venue know well. The end goal is to have everyone in the audience sing every single word hands in the air! It depends on the crowd whether they are going for things like "Must Be The Love" or "Dreaming." Often at festivals both will work. It's incredible having a 20-year catalogue to draw from. Last year at EDC Vegas I was playing 40,000 people songs that were out before they were born and they were singing every word. That's an awesome feeling.
AFM – When was the last time you were in Arizona? Are there any sites, restaurants or local spots you like to grab food or a drink at when you're in town?
BT – It's been a couple years. The thing I want to see there is the massive telescope in the desert. I hope I have time.
AFM – Congrats on your new album, A Song Across Wires. The title seems to sort of illustrate the way sound translates from a computer screen to sound waves. How did you come up with that title?
BT – It's a modified version of a line from a poem I love. The authors are South African and their project is called I Wrote this for You. It's incredibly moving work and when reading this poem I was like "that is it".
AFM – I know you're really into the technology and science of music production. For this particular album, are there certain emotions or experiences that made you want to create the specific sounds? How do you balance the art and science of creating music?
BT – Making music with staying power and depth is my ultimate end goal. I write from a very emotional place and the melody, song, lyrics, meaning, feeling. Those are the things that count in my estimation. The lab coat stuff is academically exciting for me but it must aid the overall composition or there isn't a point imho. So first comes the song and composition, the technical stuff is secondary.
AFM – There are a lot of collaborations on this album. What was one collaboration on this album that you were extremely excited about?
BT – My favorite two songs on the album are "Lifeline" and "Letting Go." "Lifeline" is sung by a new singer named Senadee. He is unreal, his voice and the searing melody I expect to be sung back to me over and over by festival crowds. It's my favorite, uplifting, sing-along I think I've ever done. "Letting Go" features JES' amazing vocal and newcomers Au5 and Fractal. They are 2 guys I've mentored for the last couple years and I love what they do. They're going to be huge. I'm excited for people to hear this song because it's a blend of Trance and Dubstep. It's right on the line.
AFM – You've scored a lot of music for movies over the years. What are some your stand out experiences?
BT – Fast and Furious is definitely a favorite. When we did it the studio didn't pay attention to us at all until it came out. They were blown away people were that interested in modded cars (true story). Another favorite is working for Pixar. They are an incredible company and we have a similar workflow. When they can't do something they design a tool to achieve their creative end goal. That is the exact reason I started Sonik Architects (my software company now acquired by iZotope). I think of compositions that can't be done with commercially available software, so I have to build something to finish my work.
AFM – I've heard you're going to be part of a new TV show on ABC. What is the show about? What's your role? 
BT – I'm writing all the music. It's 13 episodes and the network is really excited about this show, as am I. I scored the pilot and it was a blast to do. I worked with Patty Jenkins who directed Monster (that I scored). She is wonderful to work with. She is very music focused and pushes me hard, often into new territories. The show's score is mostly orchestral and atmospheric with a good handful of massive Taiko suspense cues. It's a blast to work on and already has a very robust musical signature. I'm very excited to dig in this fall.
AFM- What kind of music do you listen to when you want to unwind and be Brian vs. BT?
BT – My daughter's voice and the crickets in the garden. Those are my two favorite sounds.