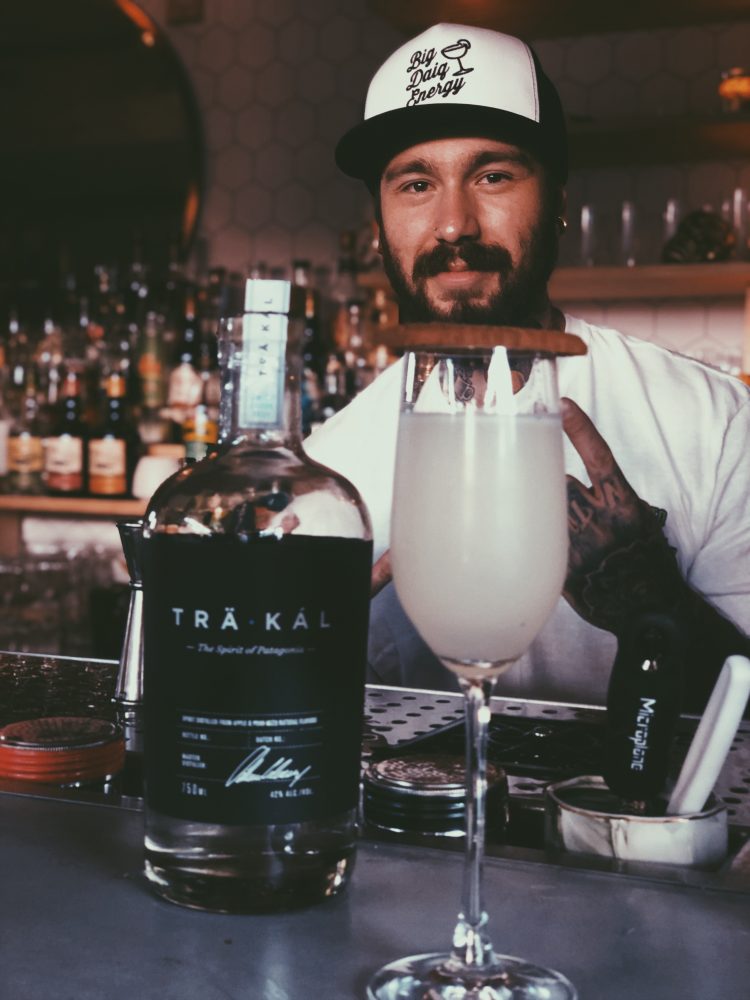 Meet Sam, the Beverage Director for The Churchill, who's running the two on-site bars So Far, So Good and The Brill Line.
Name: Sam Olguin
Title: Local Neighborhood Hooligan
Instagram: @thebardaddy
Find me mixing drinks at So Far, So Good and Killer Whale Sex Club
Favorite drink to make: A Darth Vader
I'd most like to mix a drink for Lana Rhoades.
If I could have one superpower while working, it'd be to turn my fingers into little paper airplanes and launch them into the crowd.
If I were a flavor, I'd be Flavor Flav.
My biggest bartending fail: Throwing away Ariana Grande's phone number she left me on a coaster.
My top drink and food recommendation to guests is Tratto.
When I'm not working, I enjoy sipping free range iced tea.
My favorite place in town for drinks is Glai Baan.