If you're about to have a big night out on the town or a special date that you need to look perfect for, you might consider going on board with the latest trend of blowout bars.  By starting your night out right with the help of a professional hair blow dry stylist, you will feel and look your best prior to hitting the town.  Featured below are AZ Foothills picks for five of the top 5 blowout bars in the Valley.  These are places you should check out before your next big night out!
1. Dry Bar
The Drybar's philosophy is to "focus on one thing, and be the best at is. For us, that's blowouts."  Their flat fee, no matter what your hair type, is $40.  This fee includes wash, blowout and style.  If you 're really looking for the ultimate hair experience, extra benefits are also available.  Some of these extras include "Hair Shot," a deep-conditioning treatment, and their "UpTini", a fabulous updo.  Drybar also provides to parties.  So, be sure to gather up a group of your best girlfriends before you hit the town and start the night out with the Drybar.
For more information, visit www.thedrybar.com.
2.  Primp and Blow
Got big plans for your night?  Head to Primp and Blow for the ultimate hair and makeup experience.  With a classic blowout costing only $35, anyone can afford to make themselves a princess for the night.  If you're looking to go all out, the "Primp and Blow" includes a classic blowout with full makeup for $65.  "Tween Blowouts" are also available for only $25.
For more information, visit www.primpandblow.com.
3. Blow Dry Bar By Kimberly
Kimberly Robson, a local valley mother of four, started this business with her daughter Rebecca.  The two are passionate and driven, which is shown by the incredible reviews from customers who rave about their salon.  The cost of a classic blowout is $35, with makeup services are also offered.  Start your night off looking like perfection with a little help from the amazing staff at Blow Dry Bar By Kimberly.
For more information, visit www.blowdrybarbykimberly.com.
4. Shine Blow Dry Bar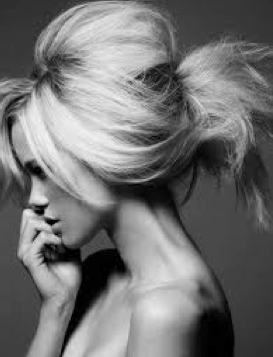 This is a hidden gem in Old Town that you don't want to pass up.  With an extremely comfortable and "chic" atmosphere, Shine Blow Dry Bar is a perfect place to be pampered before your big night out!  Shine Blow Dry Bar is highly recommended.
For more information, visit www.shinedrybar.com.
5. Spa Lamar
While this salon isn't specifically a blowout bar, it does offer a great hair blowout.  Open 7 days a week and with reasonable pricing, Spa Lamar is somewhere you and your girlfriends definitely want to check out before your big night out.
For more information, visit www.spalamar.com.