With the exception of the cool breezes blowing in today, the last week or so has been absolutely delightful and worthy of some pool time. And judging from all the women lounging with cocktails this past weekend at the Royal Palms no one is wasting any time working on their tans! I must say however that nothing, not even a bronzed and tones body can disguise an old faded looking swimsuit. Believe me, I understand better than anyone the dread and absolute mortification that one feels when shopping for the the perfect bikini tankini or one piece.
Not to mention the fact that those sneaky swim stores like to entice you with a little smoke and mirrors, literally! Have you ever noticed the smoky bronze cast of the mirrors and that they just happen to be tilted on a ever so subtly to elongate and slim the thighs, hips and buttocks leaving the poor unsuspecting buyer to think that she is ever so fab…when if fact that diet may have needed another week or two. But really loves, I say if you've got it flaunt it…but tastefully so.
So here are a few darling suits that I couldn't resist sharing. You must stop by net-a-porter.com. Right now the swim selection is stellar with suits by Zimmerman (below in magenta) Mellisa Obadash, Lisa Marie Fernandez, Pucci and Rosa Cha. Trust me there is something for everyone! And you don't have to worry if the suit turns out to be the wrong size or not as flattering as you hoped…their return policy is friendly and forgiving.
The Zimmerman twist suit is available in black as well and has an old Hollywood type of glamour that just can't be beat especially if you aren't feeling at your most fit.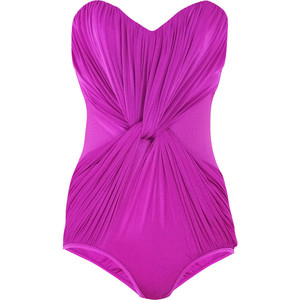 Melissa Obadash makes the most sultry suits that are perfect for a jet set vacation but look equally smart lounging at one of our remarkable local resorts.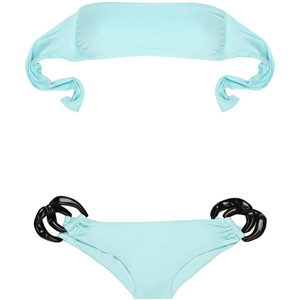 I love this 80's inspired Lisa Marie Fernandez neoprene two piece, still sexy and bold but with coverage.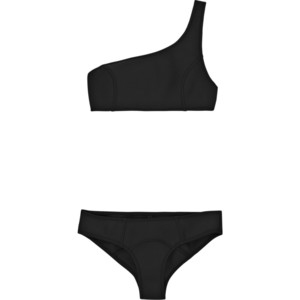 Pucci makes the most amazingly chic suits that look as if they are straight out of a James Bond flick. I especially love this one shoulder tan suit with the drawstring detail, if this doesn't say luxury nothing will. Another great suit is this zig zag print, the only caveat is that you has to switch suits often and be meticulous about your tanning to keep extreme tan lines at bay. Perhaps this one is better for a chic evening pool party rather than a day in the sun.
Drop by tomorrow for the scoop on where to find some of the best swimwear locally.