Katy Perry blew away fans and viewers of the Super Bowl XLIX with her amazing half time performance. As America's pop sweetheart, it comes as no surprise that Perry favors the quirky, pop-culture-inspired designs of American designer Jeremy Scott, who created all four of her ensembles for the all-American sports event.
What's most impressive is that Perry never left the stage to change between costumes during her 12-minute performance. This proved a successful challenge for Scott, who employed a lot of strategic layering into each outfit, describing Perry as "a Russian nesting doll where you have things on top of things, and then you put something else on before you take something else off."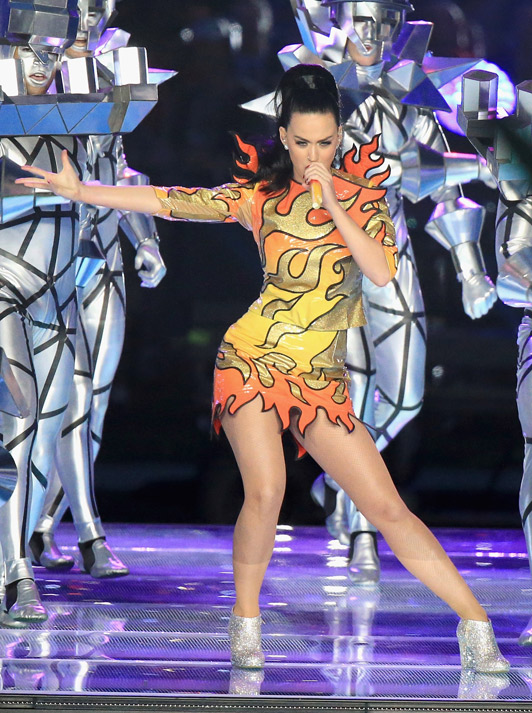 Perry's first and most memorable costume was inspired by Scott's "flame-handle" high-tops for Adidas.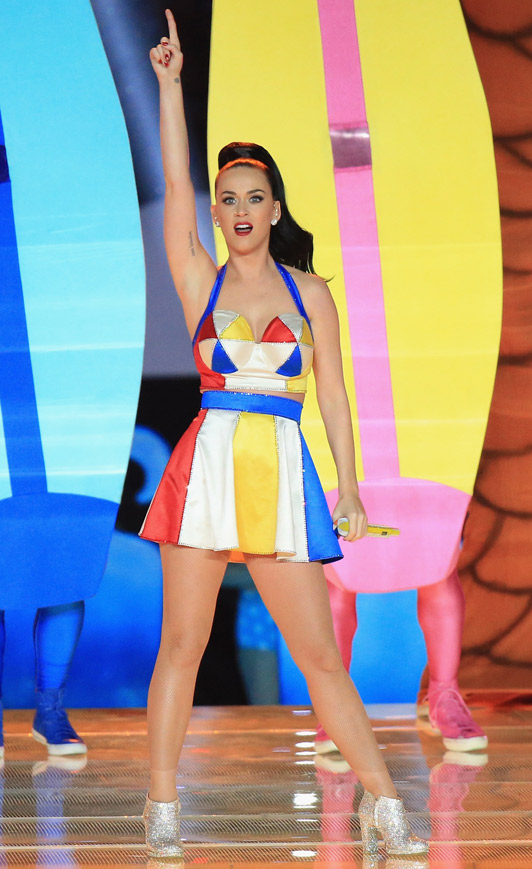 Perry then looked like a flirty beach ball, if there ever was one, for her second look.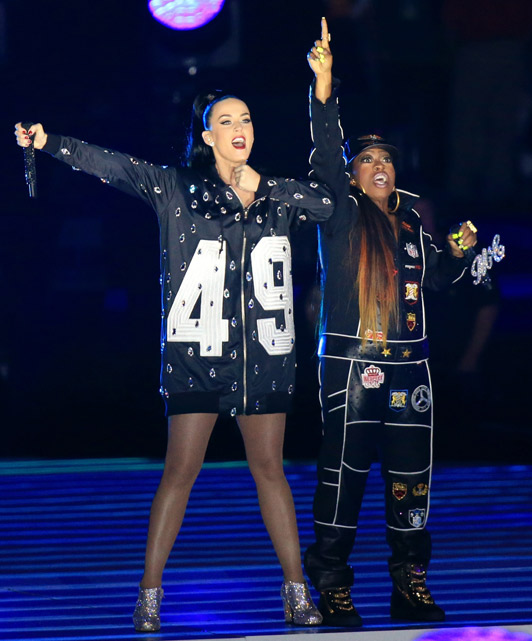 For her performance with Missy Elliott, Perry seemed to have effortlessly thrown on a loose-fitted jersey with the number 49, commemorating the 49th Super Bowl.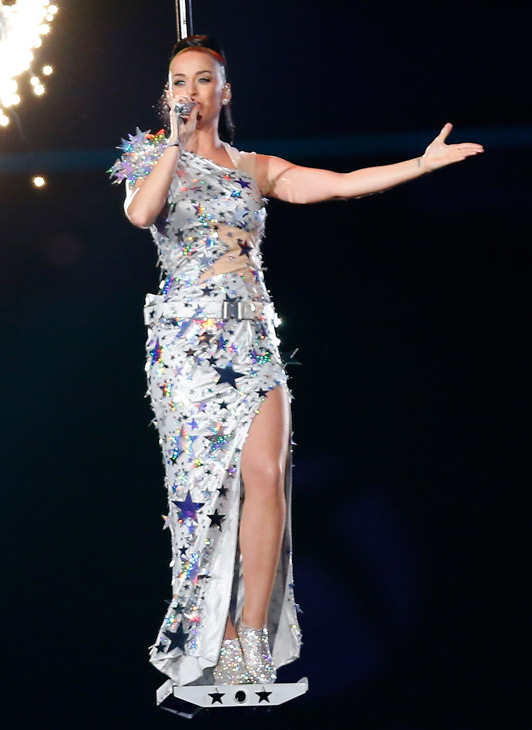 In classic Perry fashion, the singer wrapped up her act with a punch; gliding on stage as a giant shooting star dressed in a silver holographic gown bedecked with reflective stars.