Yesterday while on a photo shoot the discussion turned as it always does to how superior the iphone is to my phone. Yes I get it, the iphone is deliriously amazing…but let's be honest loves, I could have jumped on the cult of mac bandwagon from day one but the reception with your provider is dismal. Remember at nearly every odd location that we are in I get reception and you don't…so drop the dolling out the grief. I intend on holding out until my more fabulous and far reaching carrier picks up the wonders of the iphone for all it's faithful customers. If you are one of those who are blessed enough to have an iphone there are plenty of darling fashion apps out there to make your life a little more frivolously fun.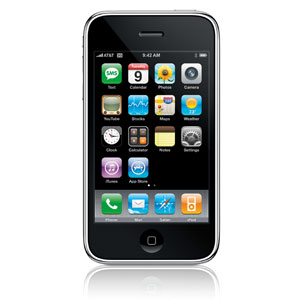 To me it seems like one of the main functions of any smart phone these days is to A) waste loads of time when you are stuck in a situation that requires a distraction, lacking a book or giving reason to not talk to your neighbor on a plane. B) save tons of time by multitasking when you are away from home, waiting for your friend at the wine bar, coffee, or your job interview.
In any case here are some fashionista approved apps that you might enjoy.
If you are the type to cling to every thread that Kim Kardashian, Paris Hilton or Nicole Ritchie are wearing you might like the free app Celebrity Fashion. With this app you can spy what your favorites are wearing and buy the pieces. Plus on the upside you can navigate which celebs you actually like instead of being bombarded by the clothing confections of those you loathe.
If you hate shopping by your lonesome or you just aren't sure if those jeans actually do make you look fat, Love it or Lose it might just be the thing for you. For $ 0.99 you can send images of outfits or future purchases to your besties and a network of other fashion savvy peeps who can help you make the final choice. Best of all every picture is saved and you can choose all your favorite designers and brands, so it connects with like minded fashion hounds not just the tacky set that seem to infiltrate the system.
Of course style.com was at the forefront of the app brigade and through them you can be front row at your favorite runway shows, keep up on style news and receive lists of their editors picks. There's no downside here just fashion at your fingertips.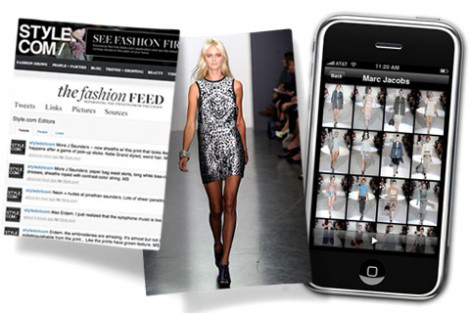 A few other favs, $1.99 Fashion Sense is like having your own personal stylist helping you dress for your figure. And of course there's Lucky at your service digital concierge. If you already love what Lucky churns out online or in print you will love this app!