Recently I have had the pleasure of working on several videos and commercials which is always a welcome adventure to mix in with my regular editorial and print work. And though I have an entire arsenal of tricks for fashion styling on photo shoots, commercials and videos come with their own list of unexpected wardrobe malfunctions.
Buttons pop, seams rip, hems come out or maybe things don't really fit the way they should. Of course on photo shoots tape, a few pins or clamps can cure ill- fitting pieces in a flash but when the video camera catches every angle, just as in real life…. It takes a few more remedies to fix the problem.
If a hem comes loose on a skirt, dress or pants you can fix it in seconds with Stitch Witchery adhesive tape. Simply place the tape on the area to be fixed and one or two passes with a hot iron and you are good to go.
And for jeans try Hem Tape by Bristol 6, the first tape made especially for heavier denim fabrics.
When bra straps try to sneak out from those tanks or sleeveless numbers try Strap Tamers. These babies fasten to the inside of your shoulder seam and keep straps in place. Straptamers.com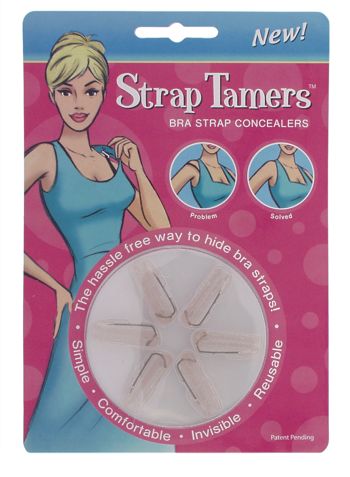 For blouses that don't fit properly in the shoulder area, try these subtle pads by Fashion Forms which attach to your bra straps and work like magic. These are also great to help balance out your figure if you have sloping shoulders or want to draw attention away from more curvy areas of the body. fashionforms.com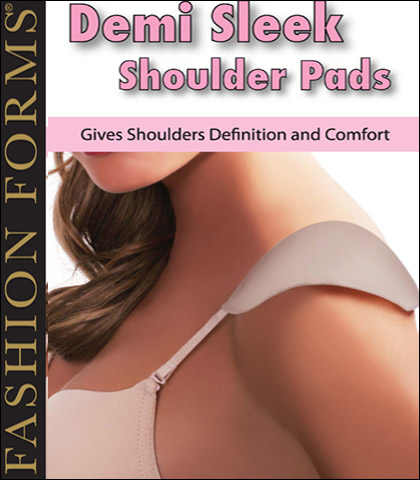 Of course just about everyone had heard of "chicken cutlets" the gel bra inserts that boost your cup size but now there are a slew of styles for just about every kind of bra and garment. For summer Flaunt Beach enhancers are triangle shaped so they fit into your bikini top without the fear of flaunting too much! Bikiniboost.com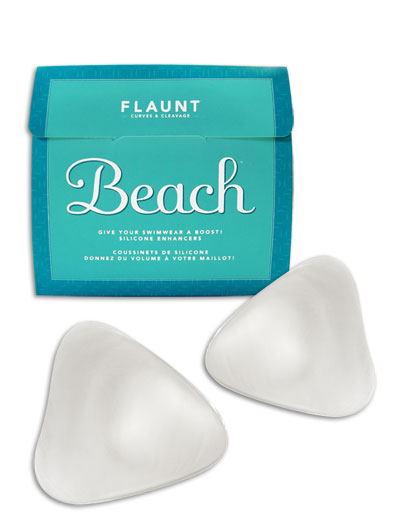 And if the summer heat doesn't bode well for your silk, satin and sheer blouses Hollywood Fashion Tape make Behind the Seams disposable underarm shields to prevent underarm stains. Hollywoodfashiontape.com And for other varieties of fabrics Garment Guards works like a charm. Made out of soft moleskin on one side and fabric friendly adhesive on the other. Garmentguards.com
For those little coffee accidents keep a Tide pen to go in your bag which removes everything from beverage spills to food. For stains on suede or leather bags or shoes be sure to stash a separate shoe kit like this one by Kiwi with a suede brush and sole eraser.