As is often the case, I once again was troubled by insomnia a few nights ago. My cure often goes something like this, check emails, surf the cable channels, check out Netflix, and take a peek at on-demand to find something interesting enough to watch, but not so interesting that it keeps me up even longer.
This time I stumbled across an old and rather obscure Audrey Hepburn movie and being that she is not only one of my favorite actresses but also one of my personal style icons I nestled in comfortably on the couch and readied myself for a good viewing.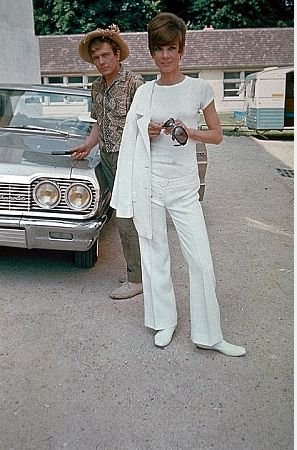 This particular movie was one that I had not seen before and I was delighted to see Audrey in a different light. Coincidentally I found out the next day that my husband who also had a case of insomnia watched the same film on another channel just a few hours before I did. He even commented that he couldn't take his eyes off of Audrey because she looked so amazing in every scene. Her clothes were as amazing as ever but as with other films Hubert De Givenchy did not provide majority of her wardrobe but rather the wildly popular Mary Quant and Paco Rabanne were her costume designers.
In case you aren't familiar Paco Rabanne was a Spanish born designer that fled to France with his Mother, he was trained as an architect but felt the fashion world calling. He did work for Dior, Givenchy and Balenciaga all master couturier's and was known much like todays designers- Jean Paul Gaultheir and Alexander McQueen as the bad boy of French fashion back then.
Mary Quant's name on the other hand was synonymous with the Mod movement of the sixties. She is credited as one of the original inventors of the mini skirt and hot pants, quite the opposite of Rabanne.
The two in fact created the perfect blend for Audrey's wardrobe in the film, which spans a decade in the life of a young couple. One of my favorite casual outfits from the film a simple pair of pencil jeans with a sweater and keds could be easily recreated today with a pair of Gap 1969 Real Straight jeans. And even though it's not the exact same look, I love this Banana Republic sweater paired with a simple jean.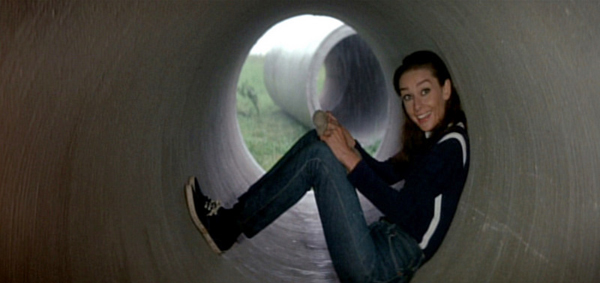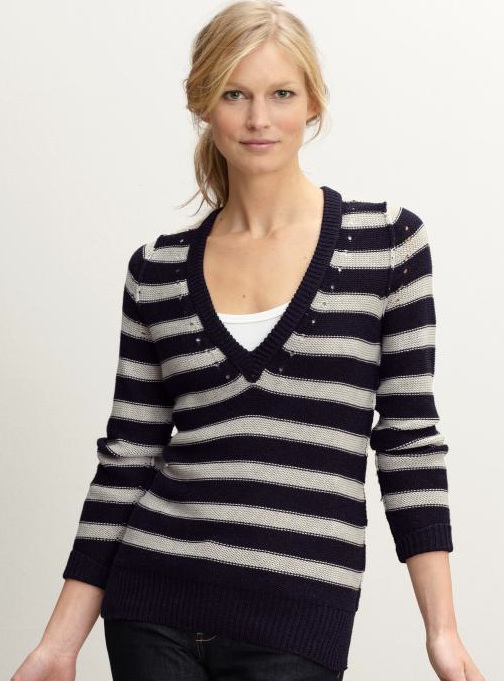 And though Audrey's oversize sunglasses would be hard to duplicate exactly, these Electric Hoy Inc pair from Sunglass Hut work nicely. Now if only I could find that swimsuit!!
And lastly who can resist a gorgeous cocktail frock covered with Payettes? This one by Paco Rabanne was amazing, but you can sport a similar look with this Michael Kors ombre' number from Saks Fifth Avenue