If you're traveling this holiday season, relieve yourself of a huge stressor by knowing how to efficiently pack your suitcase. These basic packing tips will have you on your way to your destination with everything you need with nothing extraneous or forgotten.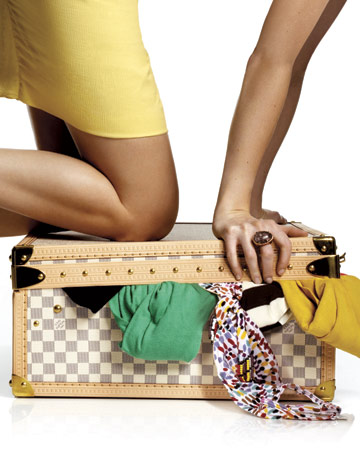 1. Roll your clothes
It may seem counterintuitive, but rolling your clothes lends more room to your suitcase than folding. The key is to tightly roll them, which will also avoid nasty wrinkles from traditional fold creases.
2. Make a list
When it comes to packing, procrastinators fall short. Start your packing process days or even weeks ahead of your departure date; this gives you time to craft a complete list, plus purchase any additional items you might need for your vacation. Creating a packing list is a fail-safe way to ensure that you never, ever forget to bring something important.
3. Know your airline's baggage-fee policy
Avoid surprise baggage fees and check with your airline carrier before you arrive at the airport. Besides Southwest, most airlines charge for a checked bag and even more for your second checked bag.
4. Interchangeable garments
Pack clothing – such as a pair of black pants or a jean jacket – that can be used between different outfits. Add colorful accessories to change up each look.
5. Wash clothes on the road
This can depend on where you're staying when you reach your final destination. If you pack less clothes but do laundry midway through your trip, you'll save a bunch of packing space with by duplicating outfits and having fresh clothes.