Whether or not your calendar runs by semesters, the last day of class marks the official start of the summer season. What does that mean? That summer getaways are just around the corner…and you'll need a getaway bag (and a getaway car, plane, train, or cruise ship).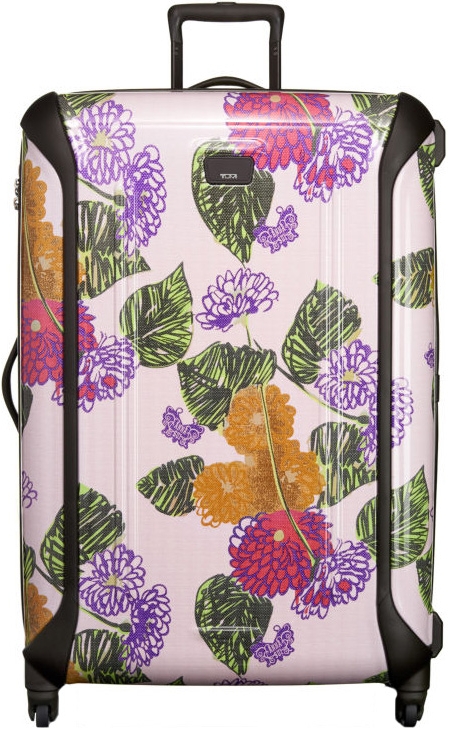 Tumi, $645
Planning the trip of a lifetime? Then you'll need this Tumi Vapor 'extended trip packing case.' The hardside case will ensure that your valuables will stay safe during your world travels while also making it easy to spot on the baggage claim carrousel with its modern Anna Sui floral print.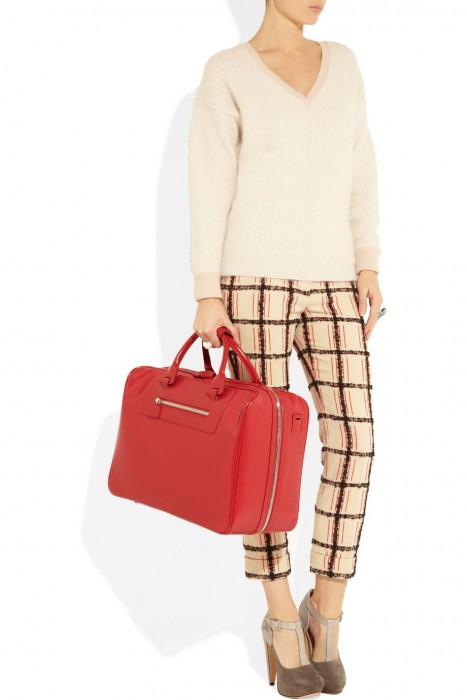 Net-A-Porter, $3,950
There is nothing like a weekend rendezvous with the beau in an adorable and exquisite bed and breakfast. If you plan on taking just the bare essentials then this Moncrief weekend bag is the one. The chic red perforated leather is handcrafted in Italy and will remind you of just how glamorous travelling can be.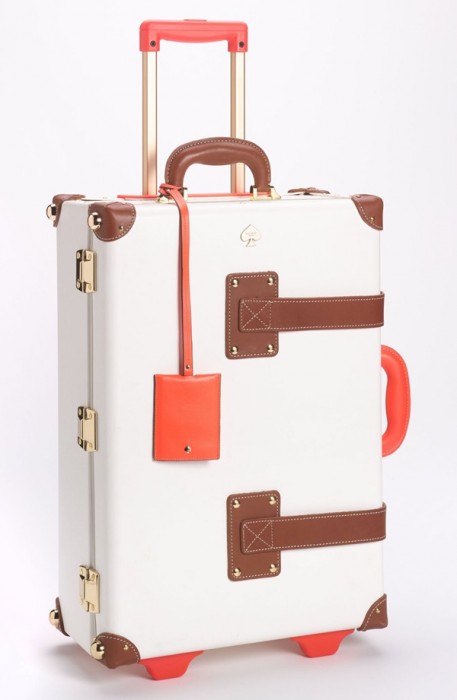 Nordstrom, $628
A shorter trip to your favorite beach requires this Kate Spade 'new yorker' carry-on. The charming white and orange case has just enough room for all of your bathing suit options, because really, what more do you need? Except maybe, a fruity drink, a sexy cabana boy, and an umbrella.
Once you've chosen the best bag for your trip, don't forget your travel accessories.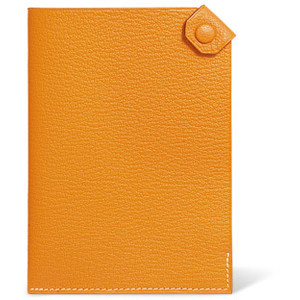 Hermes, $215
This Hermes Tarmac passport holder in luxurious mustard goatskin will have you feeling like your traveling in luxury no matter where you go or how you get there.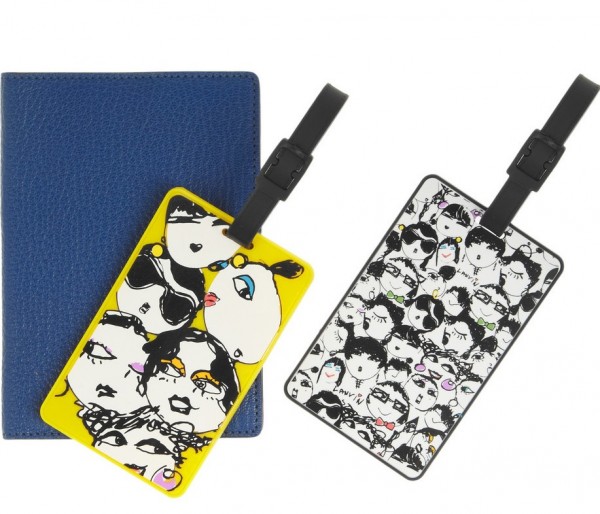 Net-A-Porter, $70
Losing your luggage is just about the worst thing that can happen on any trip (unless you subscribe to the "make lemonade" method of shopping for an entirely new wardrobe). Make sure that your luggage will make it back to you with these fun Lanvin luggage tags.
By Kristianne Young