Is there any other color that looks as refreshing as white? There is something so crisp, so fresh and so sexy about wearing head to toe white… and something even sexier about wearing an all white ensemble with little sprinklings of color as seen in Vogue Russia.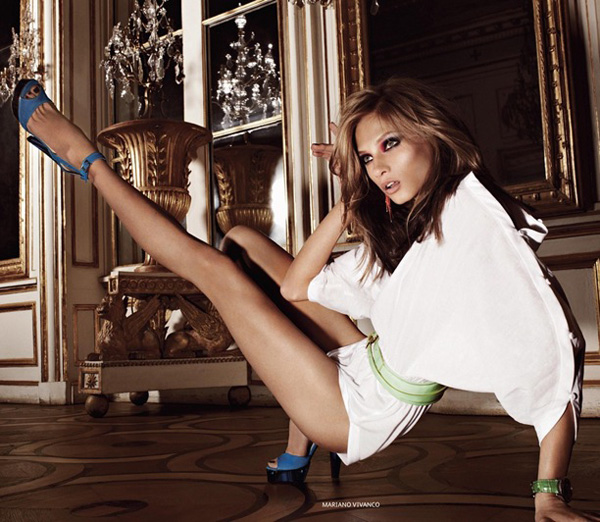 Let's face it, anytime an uber model (Anna Selezneva) runs around a gilded castle being photographed by one of the world's most amazing photographers (Mariano Vivanco) anything is going to look good… but there is definitely something here to glean for your own summer look.
I love the idea of mixing stark white pieces with pops of bright accessories. The accessories give the looks that summery punch and an air of glamour. To me the biggest fashion challenge living in the hot oven that is our AZ summers is trying to find things that look chic but are still cool enough to wear throughout the day.
I admit I feel rather lucky to have the type of job that doesn't require me to dress up everyday…actually it's quite the opposite, photo shoots are notoriously casual… jeans, t-shirts, casual pants and the occasional sundress are the usual garb mainly because at any time I can find myself crawling on the floor to fix a hemline or a shoe or even working a wind machine or reflector. And white when I am working is on most occasions out of the question.
Perhaps that is why I am so drawn to wearing all white at other times. This summer I stepped back into the word of owning white pants… a huge step for me after a splattering of foundation while backstage at a runway show ruined a fresh from the rack white outfit.
But I digress… so what can you take away from this Vogue Russia fashion editorial?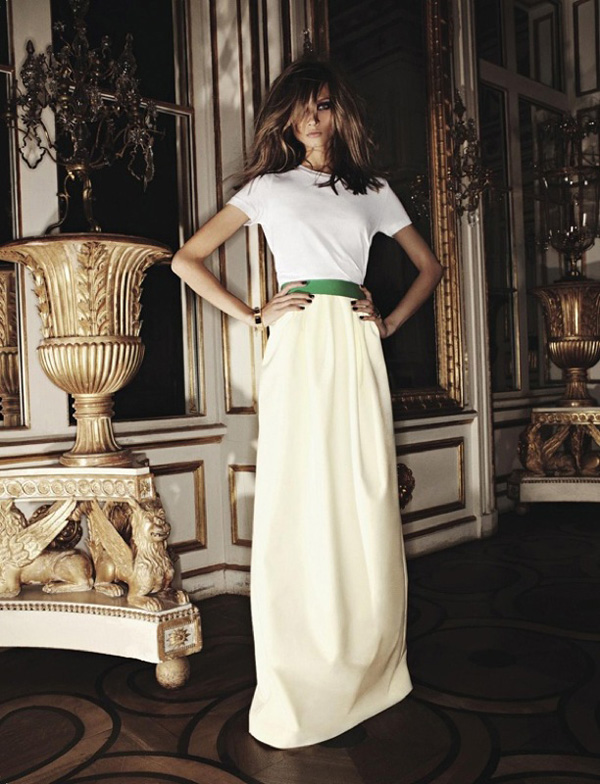 This Jil Sander skirt and Sonja Rykiel top are minimalism at it's finest and they pair pure white and cream together perfectly. When you go the minimal route be sure to blend pieces that are well cut in high quality fabrics.
And how about wearing a feminine lace dress like this one from YSL under a structured jacket like this one from Brioni and add to that a pretty little clutch by Prada and a colorful pair of heels by Fendi? This works the masculine/ feminine trend from all angles.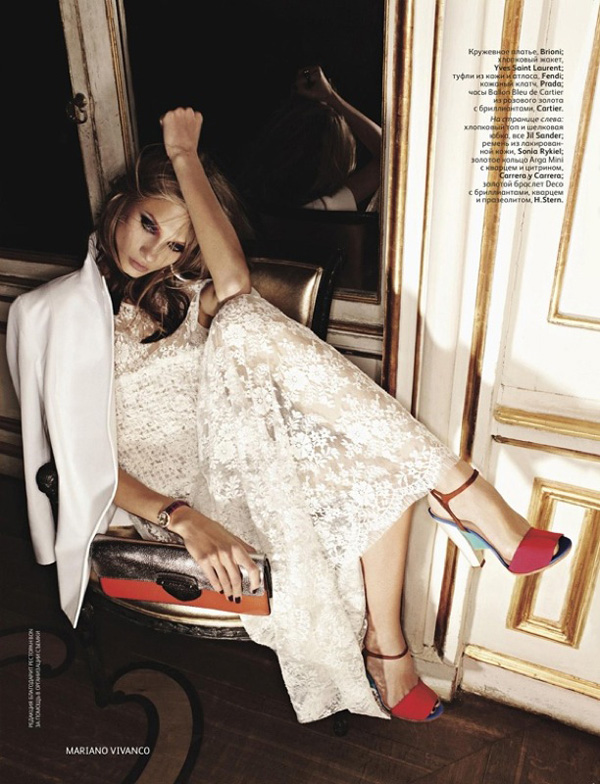 Or how about this Jean Paul Gaultier jumpsuit cinched with a Longchamp belt and paired with those multicolored Fendi heels- This look is Studio 54 for a modern day girl.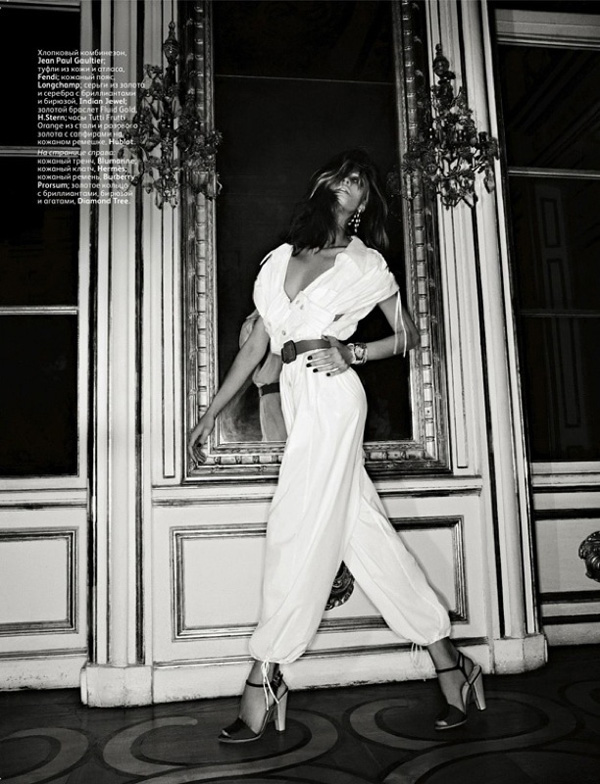 And even though we might not be able to sport it this season a Burberry belted trench in white is a show stealer and add to that a bright yellow clutch for even more impact.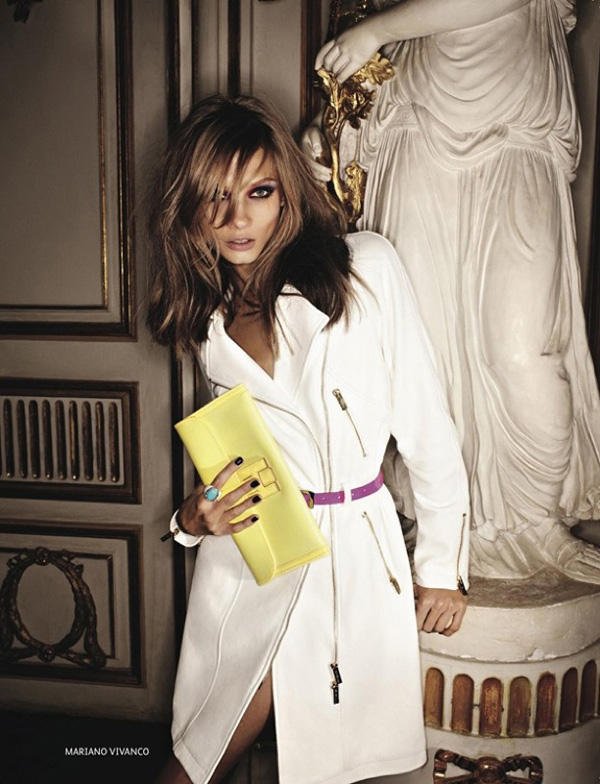 Another white and yellow combo that works like a charm is this Chloe dress with yellow lace up heels by Dior combined with a mix of citrus colored accessories.