If you read last week's edition on How to Build a Wardrobe and actually implemented the ideas, it's time for Step 2! Trust me, it's much easier if you start that way before moving on to the rest. Depending on the pie chart of your life you made in Part 1 (you did make one didn't you?) some of these may or may not apply. You can alter it a bit depending on what your closet needs are, what you already have and where you live. This one's a little bit more Southwest-focused. After all, I'm not going to tell you to have a big wool black coat if you live in the desert. It's just not practical.
This is  based on a casual, everyday wardrobe. A functioning wardrobe for the office will have to be yet another post.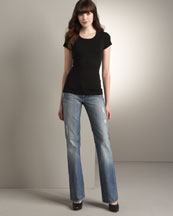 TWO pairs of great fitting jeans.
Most people say one pair. I vote for two. Why? You need an amazing pair to wear with flats and an amazing pair to wear with heels. Depending on your heel height (mine usually are from 3-4 inches) that means a completely different pair of jeans have to be picked from the closet. For the perfect fit, have them tailored to wearing your favorite pair of heels. Most retailers that sell high-end denim like Nordstrom and Neiman Marcus do a basic alteration free when you buy a pair of jeans.


Black and white tanks
I live in black, white and sometimes gray tanks in Arizona. When it's hot you can wear them solo. In the fall you can layer, in the winter throw them on under sweaters and light jackets. They're pretty much the building blocks of your wardrobe and it's nice to have several million of them. I get another new wife beater almost every time I step into Target. They're cheap, comfy, easy and I just can't help myself.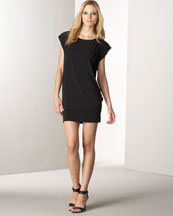 A LBD
For work, for out, for that I'm-not-sure-what-to-wear event, a little black dress is a fail-proof choice.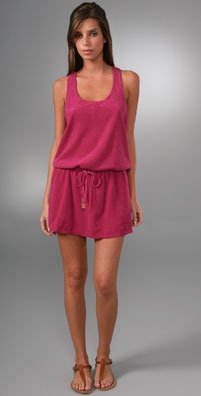 A Casual Dress
I recently noted to a friend of mine that part of her wardrobe issues were a lack of casual dresses. She owns jeans, tees and sneakers and work wear. But there's tons of social events that come up in between that neither require a cocktail dress or sneakers. Brunch with your boyfriend's family? An office party? Friday night happy hour? Yup, it's time to pull out a casual dress. Something in a cotton or jersey material is what you're looking for. Wear with some cute sandals or dress up with some wedges when needed.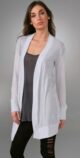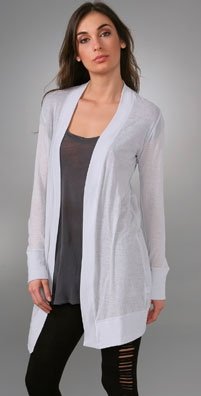 A Nice Cardigan
The weather here can be kind of odd. In the spring/fall it's 20 degrees cooler in the mornings and evenings than the rest of the afternoon. So a nice cardigan can help with this transition. Plus, they're great to have if you work in a freezing cold office.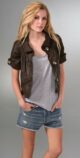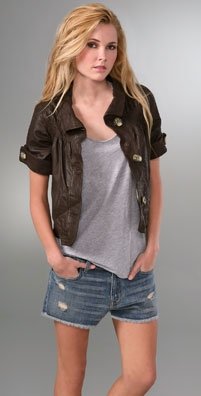 A Little Leather Jacket
This is more of a personal pick than anything, but a nice Rick Owens-ish leather jacket is a great look here. It can dress up that solid-color tank and jeans combo I told you about above and isn't too warm for the Arizona weather.