Every summer when my freelance makeup work has transitioned to a very steady rather than insanely crazy pace I begin to reorganize and update my makeup and hair kits. For a professional makeup and hair person the art of packing your makeup kits is a never -ending work in progress. Because carrying luggage everyday is part of our job, most of the artists I know tend to be very good at figuring out what needs to be in their bag and what does not.
And even though I pack and unpack makeup and hair kits every single day, I am still always paring down when it comes to packing my personal suitcases for travel. Let's just say that lugging around heavy bags regularly as part of my vocation had led to the desire to only travel with one medium bag and for carry on a tote bag. Now for many that might not seem like much but for me it's plenty.
Here are a few of the tips I use to keep my toiletry bag and my luggage light:
Always use travel sized beauty products if you are traveling for a week or less.
Often when we are rushed we defer to throwing in full sized products rather than filling those little travel sized bottles but in the end you don't need that entire product or any extra weight in your bag. You can find just about anything in a travel size these days even major brands like Kiehl's and Bobbi Brown make it easy for you to travel with the products you love.
If your hotel doesn't have a hair dryer, resist the urge to pack that big crazy one from home. Several really good brands make travel dryers. T3 makes a great compact dryer that will last for ages and it's so good you might just want to use it every day.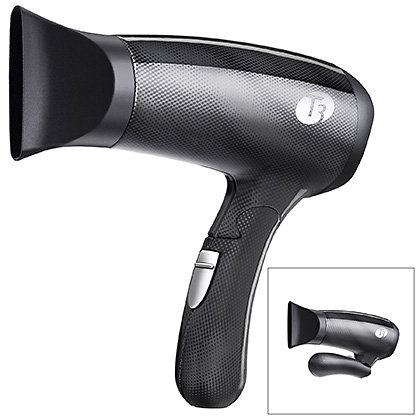 Stick to the essentials. Yes, we need our shampoo, conditioner, face wash, toothpaste and toothbrush but do you need multiple eye shadows and a ridiculous facial regime?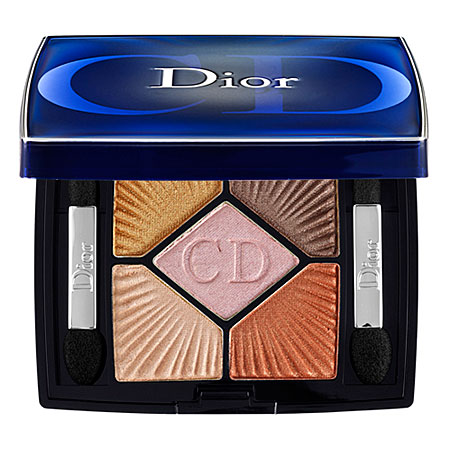 Probably not, instead of carrying a bunch of colors try using one eye shadow palette with four or five shades like Dior which will fit more easily into your makeup tote, then for your skin care routine transfer any products you use into small travel jars or bottles especially if they are stored in glass.
If you are carrying on your luggage you obviously need to fit all your liquids into a Ziplocs bag, but if you are putting them into your suitcase separate items for skin care from hair care and your makeup. I love buying fun little zippered bags or cute plastic zipper bags that can lay flat inside my suitcase or my toiletry bag to keep things separate in case anything leaks. Or you can wrap liquids in plastic to be sure that they don't disturb any other products. Kikic Glam Bags are one of my favorites.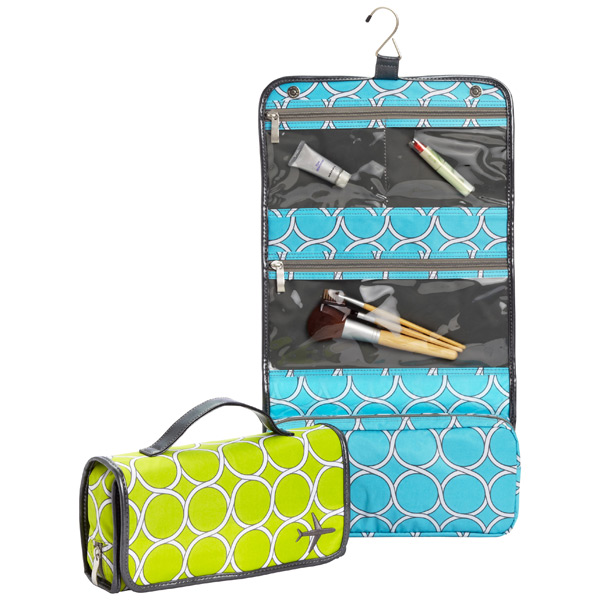 Or try a divided hanging bag that you can hook on the bathroom door of your hotel. The Amelia bag from The Container Store is a good one.
To avoid leaking, after filling up bottles I always close the container and reopen it to let out any residual air, then close it up again. This helps to avoid leaking and exploding when the cabin pressure changes. You can also put a piece of tape around the lids to seal them off. And be sure not to pack any toiletry items near anything that might become permanently damaged (like expensive shoes) if anything goes awry.
And lastly, be sure not to pick a toiletry bag that it too big. I have often been enticed by those darling designer bags only to realize that once in my suitcase they take up one third of the space.