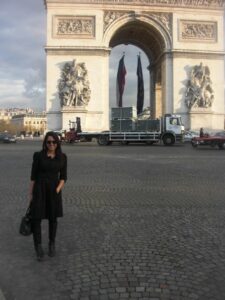 Is the sky blue? Yup, it's about as blue as Marlene's capabilities to go on and on about Paris. I won't because A) This is, after all, just a blog which means your attention span is quite short and B) You still need to pick up the March issue of AFM to get the nitty gritty details.
But, a preview I will share.
Lesson #1 Paris, without a doubt, has the Best.Shopping.Ever. We had the pleasure of a tour of Le Printemps, one of the top five shopping centers in the WORLD that pretty much puts every American mall to shame. Three buildings, 27 floors and the only shopping center to have an entire floor devoted just to shoes. That's 90,000-plus pairs ladies. And yes, it's overwhelming.
You won't find a food court packed with greasy Panda Express at Le Printemps; instead you'll find dining options like Brasserie Printemps, a restaurant with modern decor and a stained-glass roof built in 1924, where we had lunch during our visit.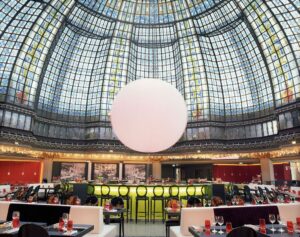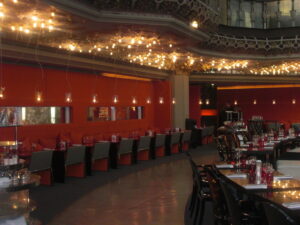 And it was fabulous.
Le Printemps also has a Christmas window outfitted by a famous designer and the first day of my visit, Karl Lagerfeld unveiled his Christmas window for Le Printemps.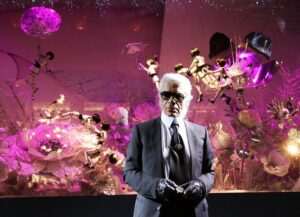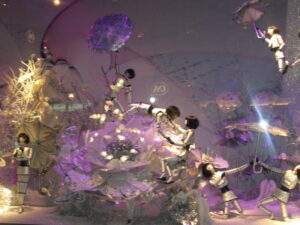 Although I didn't get to meet him, I was interviewed by a French reporter and told her that yes, it did look a little Lagerfeld and that the window was definitely in the holiday spirit.
Lesson #2 Louis Vuitton in Paris is apparently 20% cheaper than in the states. What!??!?!?!?. Oh yeah, duty free too. Now, when the sales guy at the Champs-Elysee store told me this, I thought he must be exaggerating, especially since the exchange rate kinda blows. But I tested this along with the other editor I was shopping with and it still came out cheaper than in the states.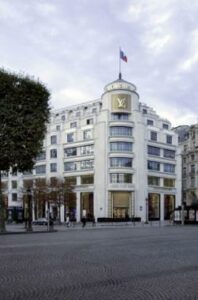 Lesson # 3 The Baccarat Museum of Crystal in Paris is definitely a hidden treasure. This museum/gift shop/high-profile celebrity restaurant showcases amazing crystal chandeliers, stemware and some goofy optical illusions too like this Alice in Wonderlandesque oversize crystal chair.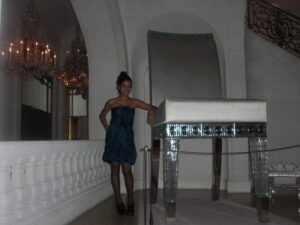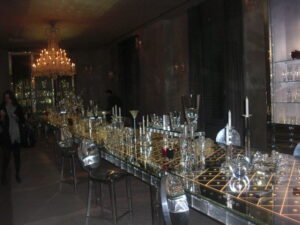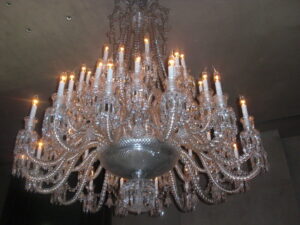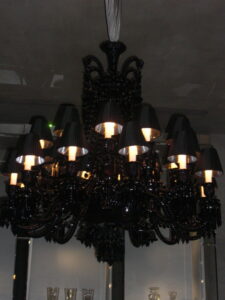 My camera really does this place absolutely no justice. And I honestly wish I would've known about it on on my first trip to Paris, it was definitely amazing. The restaurant has a one-to-two month waiting list but it's delicious so plan ahead!
Don't forget to pick up the March issue of AFM for more about my shopping trip to Paris…