Generally, I am not a fan of celebrities (musicians, pop stars, actors etc.) become fashion designers, but, of course, there are always a few surprises (though I can't think of any at the top of my head). Kanye West is one such celebrity (of the former camp of which I am not a fan), trying his darnedest to make the precarious move into the fashion world West was met with unfavorable review after unfavorable review upon the unveiling of his Fall and Spring 2012 RTW lines.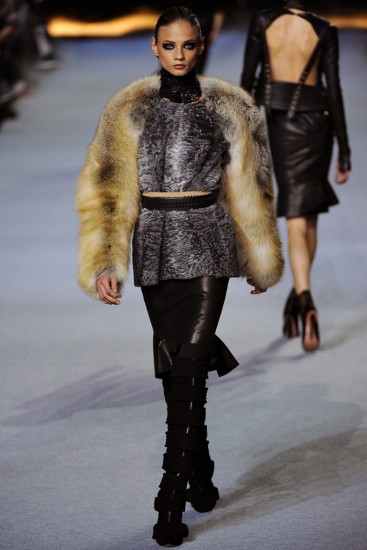 Perhaps showing in Paris for his debut was a bit over zealous, but West insists his haters only push him to continue… So, then why is Kany West's name missing from this year's Fashion Week roster? His PR firm has no answers, but we are guessing it has something to do with the surprise concerts he has been throwing around the world. This is where the irony really sets in, because though Mr. West may not be showing his fashion via models on a runway he somehow still managed to make the front page of style.com. Donning a feather mask, later a bejeweled Margiela mask (I guess that proves he doesn't just rap about designers he wears them too), and straight jacket West made fans of fashion writer Tim Blanks and photographer Tommy Ton at his surprise Paris concert: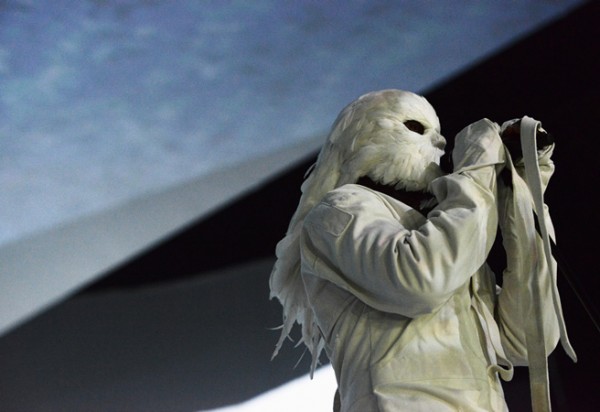 West's foray into fashion was always colored for me by the thought that it might distract him from making music (and if he had designed clothes as well as he does that, it probably would have). "Fashion" reared its head twice last night, in the forms of a crystal Margiela mask (the covered face as an ongoing motif in West's life and art is yet one more thing that demands obsessive analysis) and what I think was a shout-out against designers who won't lend clothes to his girlfriend. (You'd imagine she might have enough money to buy them by this point. I'll never quite grasp why the people who can most afford everything seem to be the ones who most want stuff for free.) But on another level, the entire evening was as designed and immaculately realized as a great fashion collection and/or show. So in the end, Kanye actually realized his ambitions. And his focus is firmly back on music, specifically on the album he has been recording in Paris. Though he concedes two new preoccupations: "furniture and pornography." Two more designs for living that offer endless possibilities to enthrall and appall.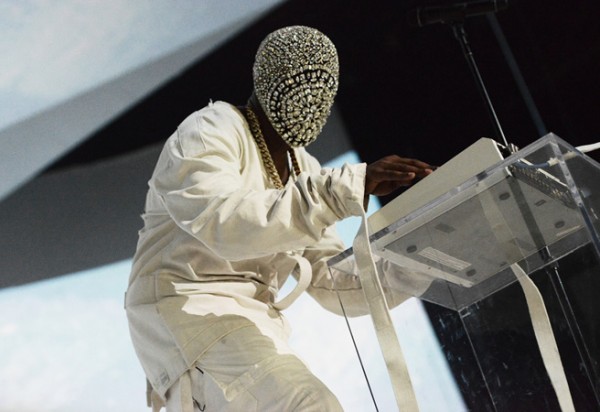 What do you think of West's fashion line and penchant for fashion in general?
By Kristianne Young
Photos & source: style.com