From sparkling jewels to priceless art and a palatial castle, here are some of history's most extravagant shopping sprees.
Even though Imelda Marcos was forced to leave behind her amazing collection of 3,000 shoes in the Philippines in 1986, it didn't take much to replace it. Imelda and her dictator husband, former Philippine President Ferdinand Marcos, reportedly embezzled up to $10 billion. Imelda herself is known for her extravagant spending habits and expensive taste. Her most ostentatious shopping spree spanned New York, Rome and Copenhagen in 1983, where she spent $7 million in just 90 days. Purchases included $2 million in fine jewelry and $35,000 on limousines in New York, a $3.5 million Michelangelo painting in Rome, and $2,000 in chewing gum during a stop at San Francisco International Airport.
The former First Lady and wife of Abraham Lincoln had a bit of a spending problem. In less than a year, Mary Todd Lincoln quickly went through the four-year White House budget for home repairs and décor, spending most of it on fine china and French wallpaper. In order to salvage her debt, Lincoln sold White House furniture, padded expense accounts, took bribes from lobbyists, and even ordered the groundskeepers to sell manure from the presidential stables. However, this didn't stop Mrs. Lincoln from adding a $2,000 dress and 300 pairs of kid gloves to her lavish wardrobe.
William Randolph Hearst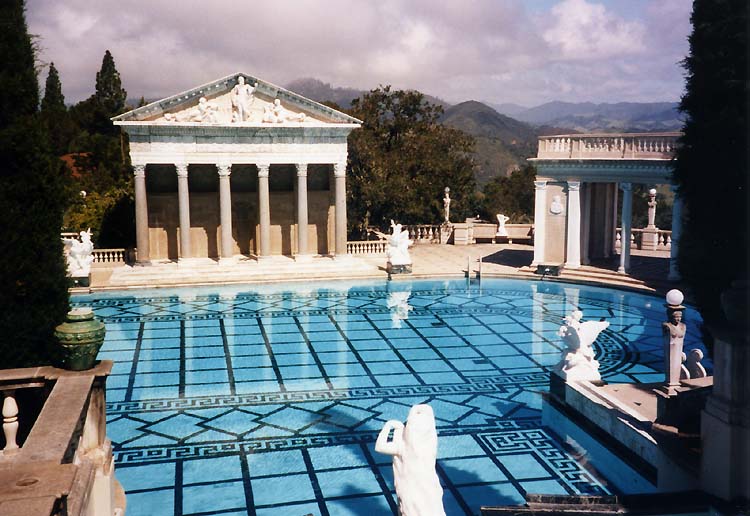 After his mother's death in 1919, William Randolph Hearst went on a shopping spree with $11 million of his inheritance. First, he dominated the media landscape by purchasing 28 major newspapers and 18 magazines. He then got to work constructing the 127-acre Hearst Castle in California. Hearst furnished the castle with antique furnishings, a movie theater, private zoo and priceless art that can still be seen today.
Evalyn Walsh McLean was a mining heiress and wife of Edward McLean who owned the Washington Post in the early 20th century. Her obsession with diamonds and gems first began when she spent more than $200,000 on a 94-carat Star of the East diamond during her honeymoon in Europe. Evalyn reached her spending peak when she infamously had shopkeepers show her jewels in the back of her chauffeured Rolls Royce.
Source: The Cut