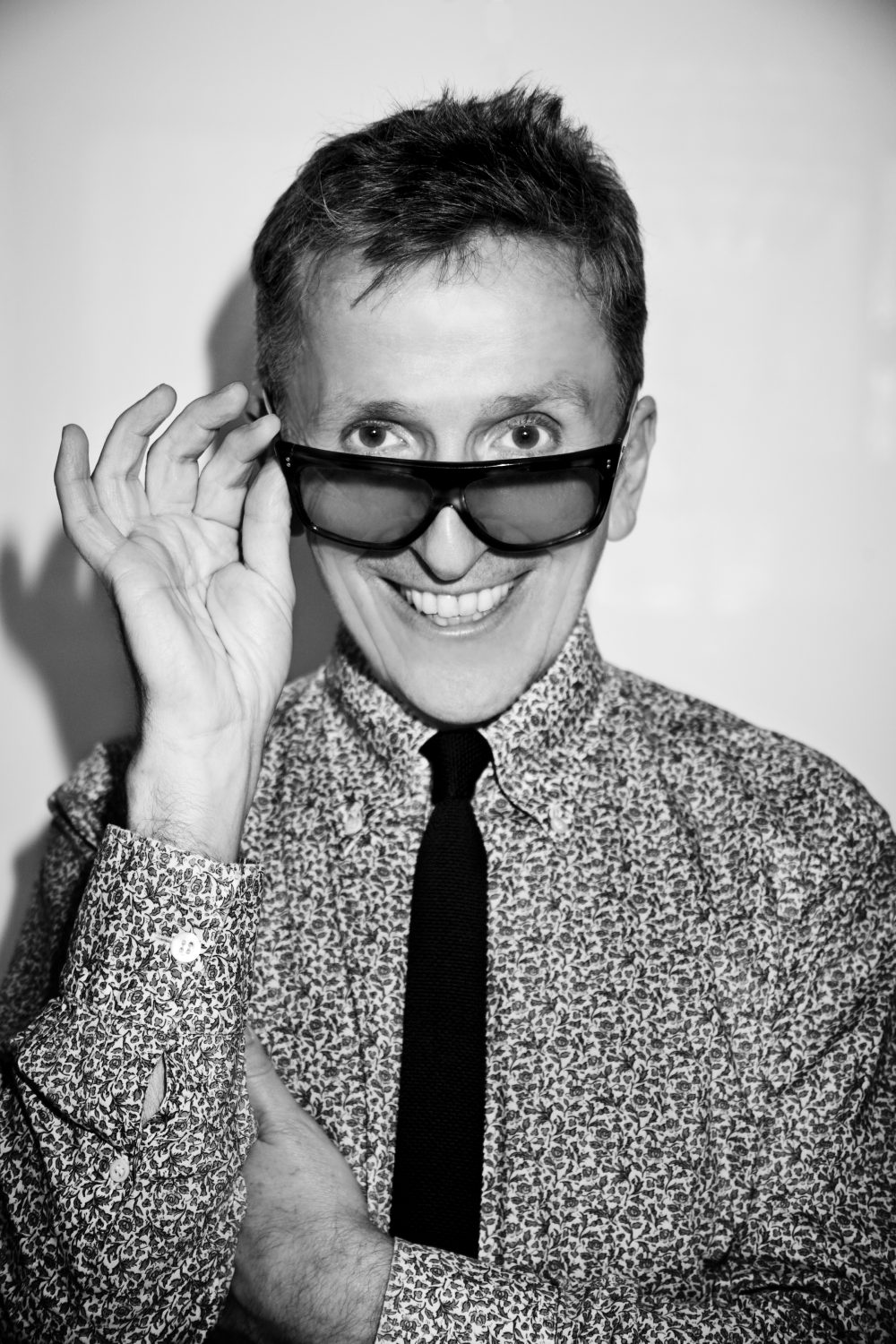 credit: Roxanne Lowit
The first time I met Simon Doonan was at the Barney's grand opening celebration some time last year at The Palazzo-Resort-Casino Las Vegas. I was there on a press trip, and the buzz was all around the creative director himself, his new book "Eccentric Glamour" (which he so well represented in a wallpaper-print jacket) and Kim Cattrall who was also there for the festivities.
It was the Creative Director for Barney's. And Samantha from Sex & the City. The fashionistas in the group were definitely on a celeb-proximity high.
This time when I met with Simon Doonan, who was in town last week for the Celebrity Trends Luncheon, it was much more intimate and a lot less, well… crazy. The fashion guru, who's career has spanned more than 20 years at Barney's, 4 books and the show "Beautiful People" based on his life that airs on BBC America, is sarcastic, polite and surprisingly approachable.
Polite I say because as I mentioned having met him last year at the Las Vegas Barney's opening he courteously replied, "I knew you looked familiar." Probably about as familiar as the waitress in the corner, but it is the kind of lie that I do appreciate. And absolutely welcome flattery.
But for this meeting, all I want to know about is Barney's, Scottsdale Fashion Square. "No, I thought I'd just blow it off. I'm going to sit at home and watch 'Tyra'," he jokes when asked if he will be back for the Grand Opening. "It takes five years to get something like this off the ground, we're not going to just not show," he says, along with some other eccentricities that are far funnier but I dare not print.
The Barney's New York store at Scottsdale Fashion Square is set to open this fall. "You'll find all the gorgeousness that you would in the New York store," Simon tells me. "The Louboutins, Lanvin, Balenciaga." (I think my mouth starts to water with the sound of each label.) "They adjust it for climate obviously," he says.
Speaking of climate, I ask Simon what his tips are for transitioning into seasons for us Phoenicians. "There's loads of groovy ways to transition without wearing an overcoat," he says. "Try a big cashmere throw, a fabulous scarf, amazing knits. A Rick Owens leather jacket. A leather jacket won't necessarily keep you warm but layered or with a fabulous scarf it will."
For fall, Simon is most excited about Lanvin, Balenciaga, Bottega Veneta and Alexander Wang. "Alber Elbaz [for Lanvin] rocks it; he is totally happening," he says. "Women need to start getting ready for fall now."
That might be a little unrealistic for us Phoenicians since it's probably about 90-something out today. But that doesn't mean we can't look at the collections and plan ahead.
And in case you did doubt that Simon Doonan might pass on the Grand Opening and opt for "Tyra" reruns he tells me they're very, very excited to be here. "There's a lot of eccentric glamour here in Scottsdale and the women seem really excited about Barney's opening." Yes Simon, I'd say we definitely are.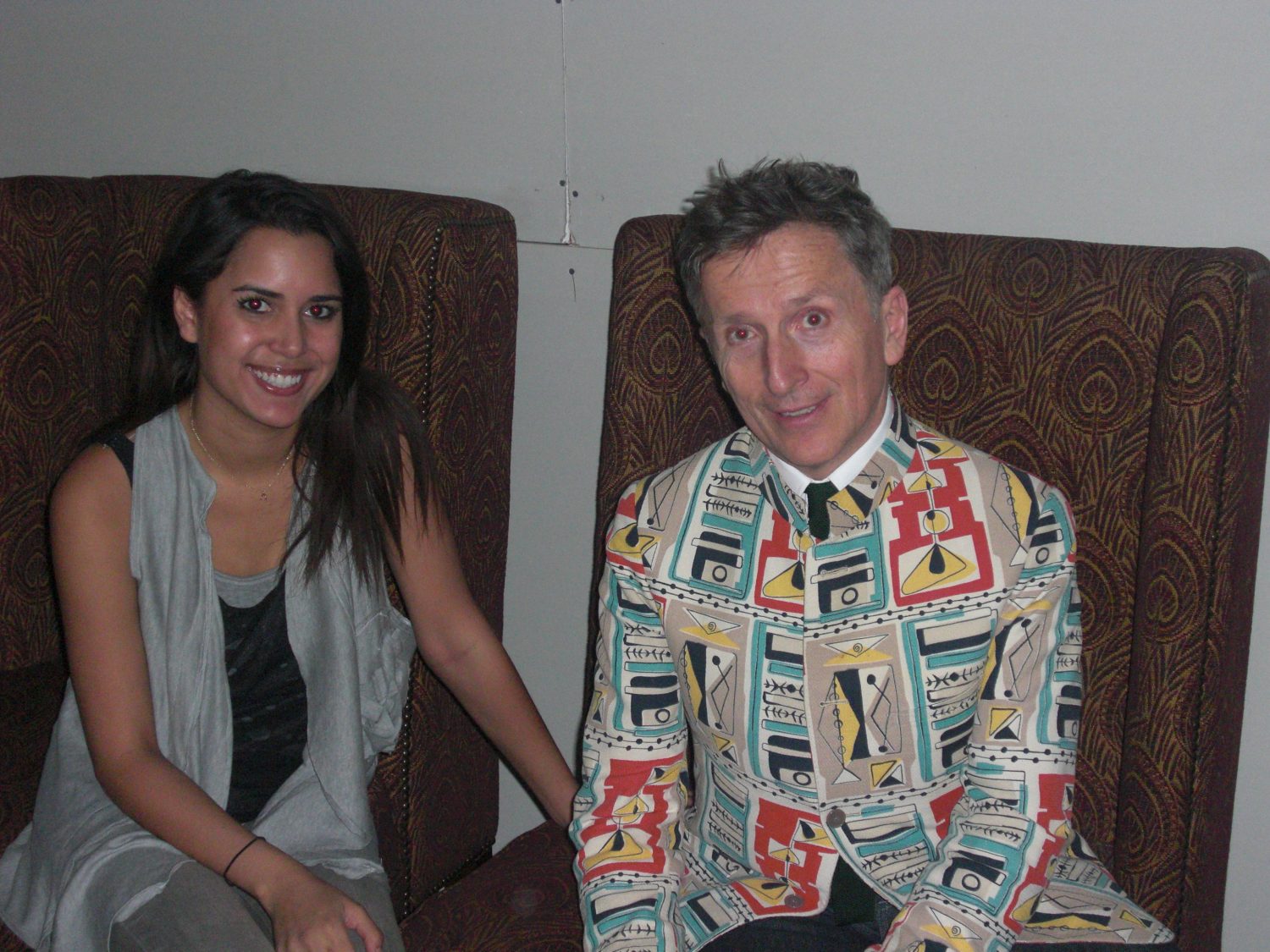 Me and Simon Doonan at the Arizona Biltmore Resort